Emerson, Brian
Most widely held works by Brian Emerson
Natural selection
by
Dave Freedman
( Recording )
6 editions published between
2006
and 2007 in
English
and held by 292 WorldCat member libraries worldwide
A team of marine scientists discovers a previously unknown predatory species, being forced out of its world and into man's for a violent first encounter
Confessions of an economic hit man
by
John Perkins
( Recording )
3 editions published in
2005
in
English
and held by 231 WorldCat member libraries worldwide
"This is the inside story of how America turned from a respected republic into a feared empire. Economic hit men," John Perkins writes, "are highly paid professionals who cheat countries around the globe out of trillions of dollars. Their tools include fraudulent financial reports, rigged elections, payoffs, extortion, sex, and murder." John Perkins should know--he was an economic hit man. His job was to convince countries that are strategically important to the U.S.--from Indonesia to Panama--to accept enormous loans for infrastructure development and to make sure that the lucrative projects were contracted to Halliburton, Bechtel, Brown and Root, and other United States engineering and construction companies. Saddled with huge debts, these countries came under the control of the United States government, World Bank, and other U.S.-dominated aid agencies that acted like loan sharks--dictating repayment terms and bullying foreign governments into submission" -- from publisher's web site
Freedomnomics
by
John R Lott
( )
5 editions published in
2007
in
English
and held by 214 WorldCat member libraries worldwide
Challenges the philosophical tenets of "Freakonomics" through a series of case studies that demonstrate the author's theory that the more costly something is, the less of it people will do, in an economic analysis that covers such topics as price discrimination and corporate scandals
Basic economics a citizen's guide to the economy
by
Thomas Sowell
( )
5 editions published between
2006
and 2012 in
English
and held by 214 WorldCat member libraries worldwide
In this new edition, Basic Economics has been revised and expanded to address the new concerns of the twenty-first century. It's focus has become more international, including the range of economic problems faced by foreign countries around the world. Each chapter reflects the experiences of many different peoples and cultures. Sowell demonstrates that the basic principles of economics are not confined by national borders
Patton [a biography]
by
Alan Axelrod
( Recording )
7 editions published between
2006
and 2009 in
English
and held by 203 WorldCat member libraries worldwide
"George S. Patton embodied contradiction: a cavalryman steeped in romantic military tradition, he nevertheless pulled a reluctant American military into the most advanced realms of highly mobile armored warfare. An autocratic snob, Patton created unparalleled rapport and loyalty with the lowliest private in his command; an outspoken racist, he led the only racially integrated U.S. military unit in World War II; an exuberantly profane man, he prayed daily and believed God had destined him for military greatness; a profoundly insecure individual, he made his Third Army the most self-confident and consistently victorious fighting force in the European theater. From Patton's boyhood battling dyslexia and becoming an avid reader, to his leadership strategies that modernized the U.S. army, Alan Axelrod delivers a fascinating account of Patton's fascinating life and legacy."
Grant
by
John Mosier
( Recording )
6 editions published between
2006
and 2009 in
English
and held by 173 WorldCat member libraries worldwide
In this addition to the Palgrave Great Generals Series, John Mosier brings to life the brilliant military strategist Ulysses S. Grant. A modest and unassuming man, Grant never lost a battle, leading the Union to victory over the Confederacy during the Civil War, ultimately becoming president of the re-united states. Grant revolutionized military warfare by creating new leadership strategies and by integrating new technologies in classical military strategy
America alone the end of the world as we know it
by
Mark Steyn
( )
2 editions published between
2006
and 2007 in
English
and held by 165 WorldCat member libraries worldwide
Someday soon, you might wake up to the call to prayer from a muezzin. Europeans already are. And liberals will still tell you that "diversity is our strength," while Talibanic enforcers cruise Greenwich Village burning books and barber shops, the Supreme Court decides that sharia law doesn't violate the "separation of church and state," and the Hollywood Left decides to give up on gay rights in favor of the much safer charms of polygamy. If you think this can't happen, you haven't been paying attention, as the hilarious, provocative, and brilliant Mark Steyn, the most popular conservative columnist in the English-speaking world, shows to devastating effect in this, his first and eagerly awaited new book on American and global politics. The future, as Steyn shows, belongs to the fecund and the confident
The prince of the city Giuliani, New York, and the genius of American life
by
Frederick F Siegel
( )
4 editions published between
2006
and 2007 in
English
and held by 138 WorldCat member libraries worldwide
In the dark days after the 9/11 terrorist attacks, Rudy Giuliani established himself as "America's Mayor." In this first post-9/11 account of his career, Fred Siegel shows how Rudy Giuliani's successes in New York set a promising example for the rejuvenation of our major cities. As one who has worked with him as well as studied him, Siegel regards Giuliani as a shrewd tactician and artist of the possible, who could have stepped out of the pages of Machiavelli's The Prince. A self-promoting, self-absorbed man, the mayor made his enormous ego and tribal ethos serve the city's well-being, promoting ideals that transcended New York's ethnic politics and business-as-usual
The world according to Narnia [Christian meaning in C.S. Lewis's beloved chronicles]
by
Jonathan Rogers
( )
5 editions published between
2005
and 2007 in
English
and held by 136 WorldCat member libraries worldwide
This is an exploration of the many Christian themes in C.S. Lewis's children's stories. C.S. Lewis wrote The Chronicles of Narnia with a Christian understanding of the world firmly in his mind. Thus, it is no surprise that at every turn, some character or incident reflects parts of the Christian story. From the Creation of Narnia in The Magician's Nephew, to The Last Battle, which presents the Christian view of heaven, Lewis intended these stories to say something new and imaginative about Christianity. Jonathan Rogers unfolds the parallels between Lewis's seven-book series and Christian theology, pointing out similarities between events in Narnia and in Scripture
Main Street
by
Sinclair Lewis
( )
1 edition published in
2000
in
English
and held by 131 WorldCat member libraries worldwide
The lonely predicament of Carol Kennicott, caught between her desires for social reform and individual happiness, reflects the position in which America's turn-of-the-century "emancipated woman" found herself. Published in 1920, Main Street was Sinclair Lewis' first really successful novel. An allegory of exile and return, Main Street attacks the complacency and ingrown mores of those who resist change, who are under the illusion that they have chosen their tradition. Maxwell Geismar lauded this work as "a remarkable diary of the middle-class mind in America."
more
fewer
Audience Level
0

1
Kids
General
Special
Audience level: 0.24 (from 0.12 for Main Stree ... to 0.30 for America's ...)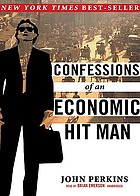 Languages
Covers