Maxwell, Jan
Most widely held works by Jan Maxwell
The second time around
by
Mary Higgins Clark
( Recording )
18 editions published between
2003
and 2008 in 3 languages and held by 1,363 WorldCat member libraries worldwide
When a corporate scandal leads to a boy's mysterious disappearance, the wife of a fugitive businessman assumes that her husband is accountable, only to learn that the consequences of corporate misdeeds can be a matter of life and death
Where are you now? : a novel
by
Mary Higgins Clark
( Recording )
19 editions published in
2008
in
English
and held by 596 WorldCat member libraries worldwide
It has been ten years since 21-year-old Kevin MacKenzie, Jr. ("Mac"), has been missing. A Columbia University senior, about to graduate and already enrolled in Duke University Law School, he walked out of his room in Manhattan's Upper West Side without a word to his college roommate and has never been seen again. However, he does make three ritual phone calls to his mother every year: on her birthday, on his birthday, and on Mother's Day
Nighttime is my time
by
Mary Higgins Clark
( Recording )
2 editions published between
2002
and 2010 in
English
and held by 586 WorldCat member libraries worldwide
Jean Sheridan, a college dean and prominent historian, sets out for her hometown to attend the twenty-year reunion of Stonecroft Academy alumni, where she is to be honored along with six other members of her class. Among the guests she greets is a murderer on a mission of vengeance against the Stonecroft women who had mocked and humiliated him
I'll walk alone
by
Mary Higgins Clark
( Recording )
2 editions published in
2011
in
English
and held by 483 WorldCat member libraries worldwide
Thirty-two year old Alexandra Moreland is a rising star in the architectural world and lives in Manhattan. But when she is plagued by identity theft, her successful life is turned upside down. Someone has gained access to her bank accounts, credit cards, personal background, and is now impersonating her. Then, with overwhelming circumstantial evidence stacked against her, Alexandra is arrested for the murder of a woman she claims she's never met. Or has she?
The goodbye summer
by
Patricia Gaffney
( Recording )
6 editions published between
2004
and 2005 in
English
and held by 269 WorldCat member libraries worldwide
How much change can one summer bring? If you're Caddie Winger, thirty-two years old, still living with her grandmother and giving piano lessons to neighborhood children, one summer can make the whole world look different. Caddie's mother died when she was nine, and her grandmother raised her. Now their roles are reversed, and it's Caddie who takes care of Nana. When her grandmother breaks a leg and insists on going into a convalescent home, Caddie finds herself being pulled out of her comfy, self-made nest. Living alone for the first time since college, she uncovers some startling truths from her past. Jolted, she looks at the world with new eyes and begins to take charge of her future. As she makes a new best friend, takes risks she never dreamed she could, and navigates the depths and shallows of true love and devastating heartbreak, Caddie learns how to trust other people and, ultimately, how to trust herself
The intelligencer
by
Leslie Silbert
( Recording )
4 editions published in
2004
in
English
and held by 158 WorldCat member libraries worldwide
In 1593, English playwright Christopher Marlowe undertook his final spy mission, and was killed under suspicious circumstances. In present-day New York, Renaissance scholar-turned-P.I. Kate Morgan is called in to investigate the attempted theft of a 16th-century cipher. She is also asked to probe an $11 million transaction between an Iranian agent and a mysterious art collector: is it black market antiquities or something more sinister? As she closes in on the truth, Kate herself is caught in a web of treachery, not unlike that which ensnared Marlowe over 400 years before
Just take my heart
by
Mary Higgins Clark
( Recording )
3 editions published between
2009
and 2011 in
English
and held by 153 WorldCat member libraries worldwide
Assistant prosecutor and heart transplant recipient Emily Wallace launches into a complex case involving the murder of Broadway star Natalie Raines. With a strong witness in tow, Emily has the cards stacked against Natalie's ex-husband and supposed stalker, Gregg Aldrich. While tackling this case, Emily accepts an offer from a neighbor to watch her dog. Unbeknownst to Emily, though, this acquaintance holds a mysterious past that relates to Natalie and her best friend, another murdered starlet
Two little girls in blue
by
Mary Higgins Clark
( Recording )
1 edition published in
2006
in
English
and held by 142 WorldCat member libraries worldwide
An $8 million dollar ransom is paid when three-year-old twins Kelly and Kathy are kidnapped by the "Pied Piper", but only Kelly is found in the car, along with the dead driver and a suicide note claiming he had inadvertently killed Kathy and dumped her body in the ocean. But Kelly is communicating with Kathy, and as kathy's warnings become more specific and alarming, FBI agents set out to find her and the Pied Piper and his accomplices
All by myself, alone : a novel
by
Mary Higgins Clark
( Recording )
1 edition published in
2017
in
English
and held by 124 WorldCat member libraries worldwide
"When a glamorous cruise on a luxurious ocean liner turns deadly, all hands are on deck in the latest mystery from "Queen of Suspense" Mary Higgins Clark ... Fleeing the disastrous and humiliating arrest of her hedge fund executive husbandto-be, Celia Kilbride, a gems and jewelry expert, hopes to escape from public attention and allegations she was a co-conspirator by lecturing on a brand-new cruise ship -- the Queen Charlotte. On board she meets eighty-six-year-old Lady Emily Haywood, "Lady Em," as she's known throughout the world. Immensely wealthy, Lady Em plans to wear her priceless emerald Cleopatra necklace, which, according to legend, places a deadly curse on whoever brings it to sea. The Queen Charlotte is three days out and Lady Em is found dead -- and the necklace is missing. Is it the work of her apparently devoted assistant or her lawyerexecutor, both of whom she had invited to join her on the cruise? Is it the acclaimed Shakespearean scholar who is lecturing on board, or a guest on the ship who is planning to spread his wife's ashes at sea? Or is it the young lawyer who tries to persuade Lady Em to return the necklace to its rightful owner, Egypt? The list of suspects is large and growing. Celia does not realize that her friendship with Lady Em has not escaped the notice of the killer. With the help of her new friends Willy and Alvirah Meehan, she must avoid the mortal danger that awaits her before the ship reaches its final destination."--
The Cinderella murder
by
Mary Higgins Clark
( Recording )
1 edition published in
2014
in
English
and held by 96 WorldCat member libraries worldwide
"In a first-time collaboration, "Queen of Suspense" Mary Higgins Clark partners with bestselling author Alafair Burke to deliver a brand new suspense series about a television program featuring cold case murders. Television producer Laurie Moran is delighted when the pilot for her reality drama, Under Suspicion, is a success. Even more, the program--a cold case series that revisits unsolved crimes by recreating them with those affected--is off to a fantastic start when it helps solve an infamous murder in the very first episode. Now Laurie has the ideal case to feature in the next episode of Under Suspicion: the Cinderella Murder. When Susan Dempsey, a beautiful and multi-talented UCLA student, was found dead, her murder raised numerous questions. Why was her car parked miles from her body? Had she ever shown up for the acting audition she was due to attend at the home of an up-and-coming director? Why does Susan's boyfriend want to avoid questions about their relationship? Was her disappearance connected to a controversial church that was active on campus? Was she close to her computer science professor because of her technological brilliance, or something more? And why was Susan missing one of her shoes when her body was discovered? With the help of lawyer and Under Suspicion host Alex Buckley, Laurie knows the case will attract great ratings, especially when the former suspects include Hollywood's elite and tech billionaires. The suspense and drama are perfect for the silver screen--but is Cinderella's murderer ready for a close-up?"
more
fewer
Audience Level
0

1
Kids
General
Special
Audience level: 0.14 (from 0.09 for Where are ... to 0.33 for Backtalk : ...)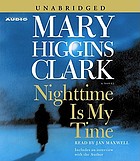 Alternative Names
Jenks, J. Maxine
Languages
Covers