Maxwell, Jan
Most widely held works by Jan Maxwell
The second time around
by
Mary Higgins Clark
( Recording )
20 editions published between
2003
and 2008 in 3 languages and held by 1,359 WorldCat member libraries worldwide
When a corporate scandal leads to a boy's mysterious disappearance, the wife of a fugitive businessman assumes that her husband is accountable, only to learn that the consequences of corporate misdeeds can be a matter of life and death
Where are you now? : a novel
by
Mary Higgins Clark
( Recording )
19 editions published in
2008
in
English
and held by 615 WorldCat member libraries worldwide
Driven to solve the mystery of her older brother's disappearance ten years earlier, a young lawyer investigates a bizarre community of people who choose to disappear, embarking on a quest with life-threatening consequences
Nighttime is my time
by
Mary Higgins Clark
( Recording )
2 editions published between
2002
and 2010 in
English
and held by 579 WorldCat member libraries worldwide
Jean Sheridan, college dean and historian, is due to attend a twenty year reunion at Stonecroft Academy. Five of her classmates are already dead. None deterred, Jean attends, and a serial killer, using the pseudonym "The Owl" appears
I'll walk alone
by
Mary Higgins Clark
( Recording )
2 editions published in
2011
in
English
and held by 481 WorldCat member libraries worldwide
Thirty-two-year-old Alexandra Moreland is a rising star in the architectural world and lives in Manhattan. But when she is plagued by identity theft, her successful life is turned upside down. Someone has gained access to her bank accounts, credit cards, and personal background, and is now impersonating her. Then, with overwhelming circumstantial evidence stacked against her, Alexandra is arrested for the murder of a woman she claims she's never met. Or has she?
The goodbye summer
by
Patricia Gaffney
( Recording )
6 editions published between
2004
and 2005 in
English
and held by 264 WorldCat member libraries worldwide
How much change can one summer bring? If you're Caddie Winger--thirty-two years old, still living with her grandmother and giving piano lessons to neighborhood children--one summer can make the whole world look different. Caddie's mother died when she was nine, and her grandmother raised her. Now their roles are reversed, and it's Caddie who takes care of Nana. When her grandmother breaks a leg and insists on going into a convalescent home, Caddie finds herself being pulled out of her comfy, self-made nest. Living alone for the first time since college, she uncovers some startling truths from her past
The intelligencer
by
Leslie Silbert
( Recording )
4 editions published in
2004
in
English
and held by 152 WorldCat member libraries worldwide
In 1593, English playwright Christopher Marlowe undertook his final spy mission, and was killed under suspicious circumstances. In present-day New York, Renaissance scholar-turned-P.I. Kate Morgan is called in to investigate the attempted theft of a 16th-century cipher. She is also asked to probe an $11 million transaction between an Iranian agent and a mysterious art collector: is it black market antiquities or something more sinister? As she closes in on the truth, Kate herself is caught in a web of treachery, not unlike that which ensnared Marlowe over 400 years before
Just take my heart
by
Mary Higgins Clark
( Recording )
3 editions published between
2009
and 2011 in
English
and held by 151 WorldCat member libraries worldwide
When Broadway star Natalie Raines is murdered after discovering who killed her former roommate, it sets off a chain of events that puts many lives in danger, including assistant prosecutor Emily Wallace
Two little girls in blue
by
Mary Higgins Clark
( Recording )
1 edition published in
2006
in
English
and held by 139 WorldCat member libraries worldwide
An $8 million dollar ransom is paid when three-year-old twins Kelly and Kathy are kidnapped by the "Pied Piper", but only Kelly is found in the car, along with the dead driver and a suicide note claiming he had inadvertently killed Kathy and dumped her body in the ocean. But Kelly is communicating with Kathy, and as kathy's warnings become more specific and alarming, FBI agents set out to find her and the Pied Piper and his accomplices
All by myself, alone : a novel
by
Mary Higgins Clark
( Recording )
1 edition published in
2017
in
English
and held by 128 WorldCat member libraries worldwide
"When a glamorous cruise on a luxurious ocean liner turns deadly, all hands are on deck in the latest mystery from "Queen of Suspense" Mary Higgins Clark ... Fleeing the disastrous and humiliating arrest of her hedge fund executive husbandto-be, Celia Kilbride, a gems and jewelry expert, hopes to escape from public attention and allegations she was a co-conspirator by lecturing on a brand-new cruise ship -- the Queen Charlotte. On board she meets eighty-six-year-old Lady Emily Haywood, "Lady Em," as she's known throughout the world. Immensely wealthy, Lady Em plans to wear her priceless emerald Cleopatra necklace, which, according to legend, places a deadly curse on whoever brings it to sea. The Queen Charlotte is three days out and Lady Em is found dead -- and the necklace is missing. Is it the work of her apparently devoted assistant or her lawyerexecutor, both of whom she had invited to join her on the cruise? Is it the acclaimed Shakespearean scholar who is lecturing on board, or a guest on the ship who is planning to spread his wife's ashes at sea? Or is it the young lawyer who tries to persuade Lady Em to return the necklace to its rightful owner, Egypt? The list of suspects is large and growing. Celia does not realize that her friendship with Lady Em has not escaped the notice of the killer. With the help of her new friends Willy and Alvirah Meehan, she must avoid the mortal danger that awaits her before the ship reaches its final destination."--
Memory hackers : the science behind memories
( Visual )
1 edition published in
2018
in
English
and held by 107 WorldCat member libraries worldwide
Memory is the glue that binds our mental lives. Without it, we'd be prisoners of the present, unable to use the lessons of the past to change our future. From our first kiss to where we put our keys, memory represents who we are and how we learn and navigate the world. But how does it work? Neuroscientists using cutting-edge techniques are exploring the precise molecular mechanisms of memory. By studying a range of individuals ranging from an 11-year-old whiz-kid who remembers every detail of his life to a woman who had memories implanted, scientists have uncovered a provocative idea. For much of human history, memory has been seen as a tape recorder that faithfully registers information and replays intact. But now, researchers are discovering that memory is far more malleable, always being written and rewritten, not just by us, but by others. We are discovering the precise mechanisms that can explain and even control our memories. The question is -- are we ready?
more
fewer
Audience Level
0

1
Kids
General
Special
Audience level: 0.14 (from 0.09 for Where are ... to 0.32 for Backtalk : ...)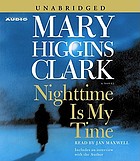 Covers
Alternative Names
Jenks, J. Maxine
Languages