New Video Group
Most widely held works by New Video Group
Gasland : Can you light your water on fire?
by
Josh Fox
( Visual )
2 editions published in
2010
in
English
and held by 1,701 WorldCat member libraries worldwide
In 2009, Delaware River Basin native Josh Fox was presented with an interesting proposal: lease his family lands to a natural gas company for a new method of drilling called hydraulic fracturing, and get a check for $100,000. He wouldn't have to do anything but sit back and collect the money. Curious about the process, Fox embarks on an exploration of other areas where natural gas drilling was already in progress, to observe firsthand any potential downsides. In Dimock, Pennsylvania, a town surrounded by fracking activity, he hears stories of wells exploding, black water, flammable drinking water, headaches, pains, long-term sickness. Fox goes on to tour 25 states, cataloging an endless string of frustrated and sick Americans whose land has become toxic and explaining the legislation pushed through by former vice president Dick Cheney, exempting energy companies from key environmental acts--exemptions that make fracking invisible to any regulation or monitoring. Fox becomes an advocate for the cause of the people whose complaints are ignored by the natural gas corporations and the American government. The film documents the pitfalls and perils--borne of avarice of the most bloodless, ruthless kind--of the largest domestic natural gas drilling boom in American history, with the potential to poison millions
Barack Obama
( Visual )
9 editions published between
2005
and 2009 in
English
and held by 1,613 WorldCat member libraries worldwide
Follow Obama through his teenage struggles for self-identity, his student days at Columbia University and Harvard Law School, and his political career in Chicago. Go behind the scenes of Obama's extraordinarily successful presidential campaign and his journey towards the 2008 Democratic Convention
America : the story of us
( Visual )
6 editions published between
2010
and 2013 in
English
and held by 1,603 WorldCat member libraries worldwide
"A riveting adventure of how America was invented. 'America the story of us' focuses on the people, ideas and events that built our nation, covering 400 years of American history in the most extensive and in-depth television series ever produced by History. Sharing their thoughts on the building of America, and what it means to be an American, are a world-class group of individuals including Tom Brokaw, Michael Douglas, Meryl Streep, Buzz Aldrin, Colin Powell, Donald Trump, John Legend, Melissa Etheridge, Brian Williams and more"--Container
Desperate crossing : the untold story of the Mayflower
( Visual )
8 editions published between
2006
and 2010 in
English
and held by 1,534 WorldCat member libraries worldwide
From their self-imposed exile in Holland to their perilous crossing of the Atlantic, to their first year in the new world, Desperate Crossing is the definitive story of how the Pilgrims came to live and prosper in an unfamiliar land
Jane Austen's Pride and Prejudice
( Visual )
1 edition published in
2001
in
English
and held by 1,501 WorldCat member libraries worldwide
Elizabeth Bennet is a strong-willed yet sensible young woman, the second of five sisters. She has a long-suffering but loving clerical father, and a scatterbrained mother anxious to marry them off as soon as possible--to wealthy young gentlemen. At a local ball, she encounters one such, Mr. Fitzwilliam Darcy, whom she finds arrogant, cold, and rude. Her older sister Jane falls in love with Darcy's best friend Mr. Bingley, while youngest sister Lydia flirts with anyone in a military uniform. Lizzie finds herself fighting off the attentions of the unctuous Mr. Collins and quite taken by the charming Mr. Wickham - who also happens to be an enemy of Mr. Darcy. However, as the characters succumb in many ways to pride and prejudice, Lizzie learns that not all is quite as it seems ... and that Mr. Darcy might not be so disagreeable after all
Rivers and tides : Andy Goldsworthy working with time
by
Thomas Riedelsheimer
( Visual )
11 editions published between
2004
and 2011 in
English
and held by 1,473 WorldCat member libraries worldwide
Follows Andy Goldsworthy's bohemian free spirit all over the world as he demonstrates and opens up about his creative process. From his long-winding rock walls and icicle sculptures to his interlocking leaf chains and multi-colored pools of flowers. Goldsworthy's painstakingly intricate masterpieces are made entirely of materials found in Mother Nature - who threatens and often succeeds in destroying his art, sometime before it is even finished
The secret of Kells
by
Tomm Moore
( Visual )
13 editions published between
2009
and 2010 in
English
and
Undetermined
and held by 1,424 WorldCat member libraries worldwide
Young Brendan lives in a remote medieval outpost under siege from barbarian raids. But a new life of adventure beckons when a celebrated master illuminator arrives from foreign lands carrying an ancient but unfinished book, brimming with secret wisdom and powers. To help complete the magical book, Brendan has to overcome his deepest fears on a dangerous quest that takes him into the enchanted forest where mythical creatures hide. It is here that he meets the fairy Aisling, a mysterious young wolf-girl, who helps him along the way. But with the barbarians closing in, will Brendan's determination and artistic vision illuminate the darkness and show that enlightenment is the best fortification against evil?
King corn
by
Aaron Woolf
( Visual )
2 editions published in
2008
in
English
and held by 1,411 WorldCat member libraries worldwide
Fueled by curiosity and a dash of naiveté, college buddies Ian Cheney and Curt Ellis return to their ancestral home of Greene, Iowa, to find out how the modest corn kernel conquered America. With the help of real farmers, powerful fertilizer, government aid, and genetically modified seeds, the friends manage to grow one acre of corn. Along the way, they unlock the hidden truths about America's modern food system--From publisher description
The Underground Railroad
( Visual )
5 editions published between
1999
and 2002 in
English
and held by 1,350 WorldCat member libraries worldwide
"Traces the journey to freedom taken by countless slaves, showing how they were guided, protected and pursued along the way. The extraordinary story is told through historical documents, visits to important sites, interviews with the descendants of noted abolitionists and commentary from experts"--Container
The Invisible War
by
Kirby Dick
( Visual )
4 editions published in
2012
in
English
and held by 1,347 WorldCat member libraries worldwide
A groundbreaking investigative documentary about the epidemic of rape within the U.S. military. Follows the stories of several idealistic young servicewomen who were raped and then betrayed by their own officers when they courageously came forward to report
more
fewer
Audience Level
0

1
Kids
General
Special
Audience level: 0.17 (from 0.09 for America : ... to 0.25 for Waste land ...)
Related Identities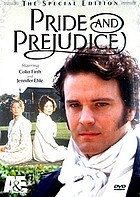 Covers
Alternative Names
Languages