United States Institute of Peace Press
Overview
| | |
| --- | --- |
| Works: | 45 works in 55 publications in 1 language and 9,389 library holdings |
| Genres: | History |
| Roles: | Publisher |
Most widely held works by United States Institute of Peace Press
America's Strategic Posture : the final report of the Congressional Commission on the Strategic Posture of the United States
by
Congressional Commission on the Strategic Posture of the United States
( )
1 edition published in
2009
in
English
and held by 279 WorldCat member libraries worldwide
This report "provides over 100 findings and recommendations on critical issues related to U.S. nuclear strategy. Key themes on which recommendations are focused include (1) challenges and opportunities inherent in the current security environment; (2) the roles, functions, and projection of U.S. nuclear forces, including missile defense; (3) the safety, security, and reliability of the nuclear stockpile; (4) the state of the nuclear weapons complex; (5) arms control and nonproliferation; and (6) additional steps for the prevention of proliferation and the protection against nuclear use."
Building peace : sustainable reconciliation in divided societies
by
John Paul Lederach
( Book )
1 edition published in
1997
in
English
and held by 257 WorldCat member libraries worldwide
"Building Peace is John Paul Lederach's definitive statement on peacebuilding. Lederach explains why we need to move beyond "traditional" diplomacy, which often emphasizes top-level leaders and short-term objectives, toward a holistic approach that stresses the multiplicity of peacemakers, long-term perspectives, and the need to create an infrastructure that empowers resources within a society and maximizes contributions from outside."--Jacket
Coercive inducement and the containment of international crises
by
Donald C Daniel
( Book )
1 edition published in
1999
in
English
and held by 255 WorldCat member libraries worldwide
Udtrykket "Coercive Inducement" blev "opfundet" af Kofi Annan, da han var vicegeneralsekretær i FN's fredsbevarende arbejde. Udtrykket dækker den form for tvingende, uomgængeligt diplomati, som hviler på udvikling og demonstration af militær magt snarere end egentlig militær magtudøvelse. Bogen præsenterer først de generelle principper herfor, dernæst fire i nyere tid gennemførte FN-operationer - i Somalia, Rwanda, Bosnien og Haiti - hvor anvendelsen af Coercive Inducement var delvist relevant og endelig de operative retningslinier for princippernes anvendelse ... Fredsstøttende operationer; Bosnien; Somalia; Rwanda; Haiti
Islamic activism and U.S. foreign policy
by
Scott W Hibbard
( Book )
1 edition published in
1997
in
English
and held by 254 WorldCat member libraries worldwide
For many in the West, political violence in Algeria, the Middle East, and elsewhere has come to symbolize the threat of "Islamic activism." Western governments, however, must deal with the challenge of extremism in the broader context of their relations with diverse states with contrasting histories, geographies, and peoples. To assess this challenge, the Institute brought together a distinguished group of policy analysts, practitioners, and scholars for a series of frank discussions. The sessions analyzed the nature of Islamic activism - including moderate political parties and militant extremists - and the options for policymakers to mitigate violence in a range of cases
Exiting Indochina : U.S. leadership of the Cambodia settlement & normalization of relations with Vietnam
by
Richard H Solomon
( )
2 editions published in
2000
in
English
and held by 253 WorldCat member libraries worldwide
"For most Americans, the "exit" from Indochina occurred in 1973, when the last U.S. soldiers were evacuated from the roof of the embassy in Saigon. In fact, the final exit did not occur until two decades later, after the collapse of the Republic of Vietnam in 1975, the Cambodian revolution, and a decade of Vietnamese occupation of Cambodia. Only in the early 1990s were the major powers able to negotiate a settlement of the Cambodia conflict and withdraw from the region."
Europe undivided : the new logic of peace in U.S.-Russian relations
by
James E Goodby
( Book )
2 editions published in
1998
in
English
and held by 251 WorldCat member libraries worldwide
Can Russia and the United States really move beyond their bitter Cold War rivalry to a genuinely cooperative relationship? Yes, argues distinguished diplomat James Goodby, but only if the United States, together with its European allies, promotes a new "logic of peace" to which NATO enlargement could contribute. During the nuclear standoff, a network of norms, rules, and structures kept the peace between the superpowers in Europe. Today, a new logic must be established, one that builds on mutual concerns to combat nuclear terrorism, reduce nuclear weaponry, and avoid the kind of bloodshed seen in the former Yugoslavia
Russian negotiating behavior : continuity and transition
by
Jerrold L Schecter
( Book )
1 edition published in
1998
in
English
and held by 248 WorldCat member libraries worldwide
As he examines the historical and cultural underpinnings of contemporary Russian negotiating behavior, Schecter finds that the Bolshevik legacy remains largely intact despite the Soviet Union's demise. A step-by-step examination of the negotiating process, based on unique inside accounts from retired Soviet officials, exposes the areas of greatest continuity in Russian interests and style, as well as areas of change. Russian Negotiating Behavior also identifies counterstrategies that western negotiators can use to protect their interests, and it outlines the requirements for doing business in Russia's nascent market economy
more
fewer
Audience Level
0

1
Kids
General
Special
Audience level: 0.46 (from 0.41 for Culture & ... to 0.52 for Exiting In ...)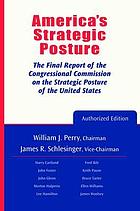 Covers
Alternative Names
United States Institute of Peace Press

Languages