Enoch, Suzanne
Most widely held works by Suzanne Enoch
Rogue with a brogue
by
Suzanne Enoch
( Book )
13 editions published between
2014
and 2015 in
English
and held by 717 WorldCat member libraries worldwide
"Stuck in a Mayfair ballroom thanks to his lovestruck brother, Arran MacLawry wants nothing but a bit of distraction from an arranged betrothal--and a clever auburn-haired lass in a vixen's mask promises just that ... until he discovers that she's the granddaughter of the Campbell, chief of clan MacLawry's longtime rival. Despite their families' grudging truce, falling for fiery Mary Campbell is a notion too outlandish even for this Highlander ... Raised on tales of savage MacLawrys, Mary is stunned to realize the impressively strapping man in the fox's mask is one of them. Surely the enemy shouldn't have such a broad chest, and such a seductive brogue? Not that her curiosity matters--any dalliance between them is strictly forbidden, and she's promised to another. But with the crackling spark between them ready to ignite, love is worth every risk
After the kiss
by
Suzanne Enoch
( Book )
17 editions published between
2008
and 2011 in 5 languages and held by 657 WorldCat member libraries worldwide
"Sullivan Waring wants only two things: his rightful inheritance, and revenge against the man who stole it from him. By day, Sullivan is the most respected horse breeder in England; by night, he plunders the ton's most opulent homes to reclaim his late mother's beautiful paintings. His quest is going swimmingly ... until the night he's discovered by Lady Isabel Chasley. Clad only in a revealing nightdress, she's an entrancingly different kind of plunder, and how can a thief resist stealing a kiss? Surprised by a masked man in her own home, Isabel should be quaking with fear. Instead the sight of the sinfully handsome Sullivan makes her tremble with excitement. Who is this man and why is he so set on this reckless pursuit? Lady Isabel loves a challenge, and she'll dare anything to uncover Sullivan's secret - but she may instead convince him that she is the greatest prize of all."--Jacket
Mad, bad, and dangerous in plaid
by
Suzanne Enoch
( Book )
11 editions published in
2015
in
English
and held by 626 WorldCat member libraries worldwide
"High-spirited Rowena MacLawry has come to the Highlands after a spectacularly successful debut Season in London, and has made it painfully clear that she's outgrown her childhood obsession with Lachlan MacTier. That's just fine with him, as he never had any intention of marrying the lass anyway! Yet how can he ignore the fact that once rough and tumble Winnie has become a very fashionable--and incredibly desirable--young woman ... Brawny, rugged Lachlan is nothing like the aristocratic English gentleman who pursued Winnie--with a passion--in London. Three months away were more than enough to show her a world infinitely more glamorous than untamed Scottish Highlands--and her beloved childhood crush. But now that she's decided to find a prospective husband with a bit more polish, could Lachlan finally appreciate her charms? And is it remotely possible to ignore the wild attraction she feels for him?"--Provided by publisher
The care and taming of a rogue
by
Suzanne Enoch
( Book )
12 editions published between
2009
and 2014 in 4 languages and held by 625 WorldCat member libraries worldwide
"After years away from London, Captain Bennett Wolfe is back--and alive, much to Society's surprise. Having been presumed dead, this rugged adventurer is now much sought after by every marriage-minded young woman ... but Bennett only has eyes for the intriguing Lady Phillipa Eddison. Phillipa would rather read than flirt, but she does know a thing or two about proper courtship rituals. A gentleman does not kiss a lady senseless, and he certainly does not bring his pet monkey when he comes calling. Lady Phillipa's never been so scandalized ... or tempted. She simply must teach Bennett some manners--before she succumbs to temptation as wild as the man who offers it."--Page 4 of cover
Before the scandal
by
Suzanne Enoch
( Book )
13 editions published between
2008
and 2012 in
English
and
Czech
and held by 609 WorldCat member libraries worldwide
Colonel Phineas Bromley is a legend--on the battlefield and in the bedroom. Though he's won many wars, and even more hearts, nothing could prepare him for his new life. When Phin discovers that someone has been pushing his family toward ruin, he assumes the role of a legendary highwayman. Riding out in the middle of the night, hidden behind a mask, Phin heads straight into trouble ... and into the arms of the ravishing girl next door. Coming face-to-face with a masked man did not frighten Alyse Donnelly as it should have. Instead, she finds him rather dashing. But her foolish heart has led her into trouble before, and helping a fugitive may mean jeopardizing her own plans, no matter how enticing his kisses. Now, as the danger grows, Alyse must make a choice between freedom ... and the chance for true love
Rules of an engagement
by
Suzanne Enoch
( Book )
10 editions published between
2010
and 2014 in
English
and
Spanish
and held by 561 WorldCat member libraries worldwide
For proper young ladies, good behavior has always been the rule' Captain Bradshaw Carroway loves the seafaring life'though he'd rather be battling brigands than his current assignment offerrying a boatload of spoiled aristocrats. One passenger, however, has caught his eye: a bewitching young minx who definitely distracts him from the rules ofshipboard decorum ... Some rules, of course, are meant to be broken. Miss Zephyr Ponsley has traveled the world, but she's completely innocent in the ways of love. She's never learned to dance or flirt. But scientific observation has taught her that the laws of attraction have no rules, and that no adventure, on land or sea, is more dangerous'or delicious'than passion!
London's perfect scoundrel
by
Suzanne Enoch
( Book )
22 editions published between
2003
and 2014 in 9 languages and held by 522 WorldCat member libraries worldwide
The second title in Enoch's popular Lessons in Love trilogy features a determined young lady who vows to give one of Regency London's infamous rakes his comeuppance. But when the rogue turns the tables, who really learns a lesson in love?
An invitation to sin
by
Suzanne Enoch
( Book )
15 editions published between
2005
and 2009 in 5 languages and held by 521 WorldCat member libraries worldwide
Intent on teaching the seven Witfeld sisters the fine art of romance, Lord Zachary Griffin soon discovers that the lovely but headstrong Caroline is determined to resist his wiles in order to attend a prestigious arts conservatory
Taming an impossible rogue
by
Suzanne Enoch
( Book )
6 editions published between
2012
and 2014 in
English
and
Vietnamese
and held by 507 WorldCat member libraries worldwide
"One year ago, Lady Camille Pryce left her haughty fiancé at the altar--for good reason. Not only was the marriage arranged before she could even walk, her betrothed was too smug to exert himself to meet her! Now, disowned, with no husband or family to support her, she's left with one option: go to work in the notorious Tantalus Club ... A gentleman's gaming house run by a woman, the Tantalus is no place for a proper lady; so, to save face, her jilted fiancé must retrieve her. But banned from the club, he's forced to employ his ne'er-do-well cousin instead. A handsome, experienced rogue, Keating Blackwood is the perfect man to lure Camille away. But the moment they meet, Keating instead wants to save her--for himself. Impossible? Perhaps. But if Camille can make the ultimate player lay his cards on the table--and risk his heart--all bets are off"--Page 4 of cover
The devil wears kilts
by
Suzanne Enoch
( Book )
17 editions published between
2012
and 2015 in 5 languages and held by 505 WorldCat member libraries worldwide
"Ranulf MacLawry, Marquis of Glengask, travels to London to retrieve his sister, Rowena, who has fled from their Highland home to have a Season in London like a proper lady. Ranulf is unprepared for the admonitions of Rowena's friend Lady Charlotte Hanover, who scolds him for bullying his sister and convinces him to let Rowena stay for two weeks of the best London has to offer. Ranulf reluctantly begins to admire Charlotte's forthright behavior; 'the English kitten' is the only woman who has ever truly stood up to 'the great Scottish bear.' He's less willing to admit that using reason instead of violence might be of real value to him and his clan, as the very suggesttion smacks of English foppery."--Publishers Weekly
more
fewer
Audience Level
0

1
Kids
General
Special
Audience level: 0.21 (from 0.19 for Taming an ... to 0.25 for Sin and se ...)
Related Identities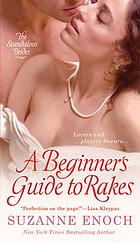 Alternative Names
Suzanne Enoch American writer

Suzanne Enoch Amerikaans romanschrijfster

Suzanne Enoch auteur de romances historiques

Сюзън Еноч

Энок, Сюзанна

イーノック, スーザン

スーザン・イーノック

Languages
Covers