Halper, Andy
Most widely held works by Andy Halper
The ascent of money
by
Niall Ferguson
( Visual )
3 editions published in
2009
in
English
and held by 655 WorldCat member libraries worldwide
Based on professor Niall Ferguson's best-selling book "The Ascent of Money: A Financial History of the World" in which he predicted the current economic crisis, delves into how the complex system of global finance evolved over the centuries, how money has shaped the course of human affairs and how the mechanics of this economic system work to create seemingly unlimited wealth--or catastrophic loss. By the beginning of the 21st century, the systems of credit, insurance, bond trading and stock markets had transcended all national boundaries to create a truly global economic system, opening the door to unprecedented growth, but also worldwide instability in the event of one nation's downturn. In an effort to establish more stability following the Great Depression, the U.S. government's New Deal created a "property owning Democracy," a system of federally backed savings and loans that allowed more people than ever before to buy homes by offering low interest rates and long-term mortgages. Rampant inflation in the 1970s, however, led the government to remove regulations on interest rates and opened the door to a massive scandal in the 1980s and one of the country's worst economic crises. The vulnerabilities of America's property-based economy would be felt again 20 years later, in the current economic crisis that has shaken the world. The crisis threatens "Chimerica," the symbiotic relationship between China and America in which China's vast savings from the manufacturing of cheap goods has been lent to America to fuel growth. But at what point will America's battered economy lead China to cut off its line of credit? And how might America respond? The answer, Ferguson suggests, may be found in the history of the ascent of money. From bullion to bubbles: This episode documents the roots of money and finance in the conquest of the Americas, from the Incan empire to the Louisiana territory. Bonds of war: This episode is on John Law and his Louisiana territory Ponzi scheme, how bond markets support warfare in Europe, and how globalization accelerates with the economic invasion of the Far East. Risky business: This episode examines the roots of the insurance industry in Europe; how disasters like Hurricane Katrina expose problems in risk management; how countries like Japan and Chile manage risk for their citizens; and the great rewards that can be accumulated through risk with hedge funds. Planet finance: This episode chronicles the spread of good -- and bad -- financial practices across the globe, the meteoric rise of the American real estate market, and the consequences of the subprime mortgage fiasco
The 11th of September Moyers in conversation
( Visual )
3 editions published in
2001
in
English
and held by 604 WorldCat member libraries worldwide
Just hours after the attacks on America Bill Moyers began a unique dialogue with an unparalleled and diverse group of guests. Instead of dwelling on the horrific images of the tragedy, these poised and clear voices provided perspective and soothed a wounded, yet resilient, nation, creating a video that presents both a snapshot of our reactions on 9/11, and a testament to human spirit
Schools of FISH! : welcome back to the reason you became an educator
by
Philip Strand
( Book )
2 editions published in
2006
in
English
and held by 249 WorldCat member libraries worldwide
Explains how to adapt the simple but innovative principles of the FISH! Philosophy to the special challenges of teaching, combining real life examples and step-by-step instructions
Border jumpers better life in Botswana?
( Visual )
4 editions published between
2005
and 2006 in
English
and held by 98 WorldCat member libraries worldwide
Botswana's electric border fence was erected to keep out diseased livestock from neighboring Zimbabwe. It has also proved remarkably effective at stemming the influx of illegal immigrants fleeing economic collapse and political repression. This Wide Angle report examines this frontier flashpoint, profiling both a cattle farmer who strongly supports the fence and illegal immigrants determined to breach it
The People's court introducing the rule of law in China
( Visual )
3 editions published between
2007
and 2010 in
English
and held by 81 WorldCat member libraries worldwide
Facing mounting domestic and international pressure for a fair and transparent franework of laws, China is racing to reshape the rules of its Communist society. Hundreds of thousands of judges and lawyers have been trained in the past 25 years, but with senior judges under direct control of the state and citizens taking to the streets in record number, this transformation has been anything but easy. This unprecedented Wide Angle report takes viewers inside courtrooms and law schools in China as it follows itinerant judges, law students, a human rights lawyer and ordinary Chinese citizens seeking justice
Privacy and security on the eve of the millennium
( Visual )
4 editions published between
1997
and 2000 in
English
and held by 60 WorldCat member libraries worldwide
This program centers on technology and the struggle for privacy. The dialogue addresses government actions, such as background checks and fingerprinting, Megan's law, regulation of the Internet, the encryption of privileged information, and whether these actions are advisable, effective or even constitutional
Whose law, whose order?
( Visual )
4 editions published between
1997
and 2002 in
English
and held by 58 WorldCat member libraries worldwide
This program uses hypothetical situations and role-playing to focus on the constitutional limits of the federal government on gun control issues; federal funding and its ability to influence state policies; the federalization of state crimes; and anti-federal paranoia that has led to the resurgence of organized militias
Back to school. ongoing struggle to educate the world's children
( Visual )
1 edition published in
2006
in
English
and held by 46 WorldCat member libraries worldwide
"In 2003, the Wide Angle program Time for School profiled children in seven countries--Afghanistan, Benin, Brazil, India, Japan, Kenya, and Romania--as they started their first year of school, often in the face of great adversity. Three years later this Wide Angle episode returns to visit each child, updating the progress of their educational and personal development. The similarities and contrasts that emerge among the lives of these young people provide rich insight into the disparities of opportunity around the globe--underscoring the hard fact that more than 100 million children worldwide are growing up without schooling ... Additionally, anchor Daljit Dhaliwal discusses the state of global education with former National Economic Council director Gene Sperling"--Container
A global roll call the need for education worldwide
( Visual )
2 editions published in
2006
in
English
and held by 42 WorldCat member libraries worldwide
"Without schooling, a child has no future. Without an educated population, a nation has no future. These two parts of an ongoing Wide Angle series ... examine gaps and voids in educational opportunities that, tragically, keep many developing countries from advancing. Following a group of children from around the world as they progress through life -- and, on an uneven basis, through school -- the series gets to the heart of this colossal yet not intractable socioeconomic problem."--Container
Time for school the global education crisis
( Visual )
3 editions published between
2003
and 2006 in
English
and held by 40 WorldCat member libraries worldwide
Part of an on-going Wide Angle series--third episode to be produced in 2009--that examines gaps and voids and socioeconomic problems in educational opportunities around the world. It follows a group of children as they progress through life. This installment profiles children from Japan, Kenya, Benin, Brazil, Romania, Afghanistan, and India who have managed to enroll in the first year of primary school
more
fewer
Audience Level
0

1
Kids
General
Special
Audience level: 0.23 (from 0.18 for The 11th o ... to 0.37 for The People ...)
Related Identities
Associated Subjects
Africa, Sub-Saharan
Ansary, Mir Tamim
China
Civil law
Classroom environment
Eck, Diana L
Economic history
Economics
Education
Educational sociology
Education--Moral and ethical aspects
Education--Social aspects
Equality
Esack, Farid
Finance
Forbes, James,
France
Freedom of religion
Geography--Study and teaching
Hijab (Islamic clothing)
Human ecology
Human geography
India
International finance
Islam
Islam and state
Islamic fundamentalism
Jones, Bill T
Laicism
Lifton, Robert Jay,
Manners and customs
Money
Motivation in education
Multiculturalism
Muslims
Muslims--Civil rights
Politics and government
Religion and state
Secularism
September 11 Terrorist Attacks (2001)
Social conditions
Social ecology
Sociology
South Asia
Taymor, Julie,
Teaching
Terrorism--Prevention
United States
Women's rights
Women--Social conditions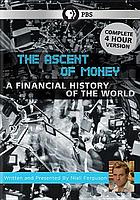 Languages
Covers