McCartin, Joseph Anthony
Most widely held works by Joseph Anthony McCartin
Collision course : Ronald Reagan, the air traffic controllers, and the strike that changed America
by
Joseph Anthony McCartin
( )
14 editions published between
2011
and 2013 in
English
and held by 2,007 WorldCat member libraries worldwide
In August 1981, the Professional Air Traffic Controllers Organization (PATCO) called an illegal strike. The new president, Ronald Reagan, fired the strikers, establishing a reputation for both decisiveness and hostility to organized labor. As Joseph A. McCartin writes, the strike was the culmination of two decades of escalating conflict between controllers and the government that stemmed from the high-pressure nature of the job and the controllers' inability to negotiate with their employer over vital issues. PATCO's fall not only ushered in a long period of labor decline; it also served as a harbinger of the campaign against public sector unions that now roils American politics
Americanism : new perspectives on the history of an ideal
by
Michael Kazin
( )
11 editions published between
2006
and 2012 in
English
and held by 1,133 WorldCat member libraries worldwide
"What is Americanism? The contributors to this volume recognize Americanism in all its complexity - as an ideology, an articulation of the nation's rightful place in the world, a set of traditions, a political language, and a cultural style imbued with political meaning. In response to the pervasive vision of Americanism as a battle cry or a smug assumption, this collection of essays stirs up new questions and debates that challenge us to rethink the model currently being exported, too often by force, to the rest of the world."
Workers in hard times : a long view of economic crises
by
Leon Fink
( )
9 editions published between
2014
and 2017 in
English
and held by 918 WorldCat member libraries worldwide
"Seeking to historicize today's "Great Recession," this volume of essays situates the current economic crisis and its impact on workers in the context of previous abrupt shifts in the modern-day capitalist marketplace. Contributors use examples from industrialized North America, South America, Europe, Asia, and Australia to demonstrate how workers and states have responded to those shifts and to their disempowering effects on labor. Since the Industrial Revolution, contributors argue, factors such as race, sex, and state intervention have mediated both the effect of economic depressions on workers' lives and workers' responses to those depressions. Contributors also posit a varying dynamic between political upheaval and economic crises, and between workers and the welfare state. The volume ends with an examination of today's "Great Recession": its historical distinctiveness, its connection to neoliberalism, and its attendant expressions of worker status and agency around the world. A sobering conclusion lays out a likely future for workers--one not far removed from the instability and privation of the nineteenth century. The essays in this volume offer up no easy solutions to the challenges facing today's workers. Nevertheless, they make clear that cogent historical thinking is crucial to understanding those challenges, and they push us toward a rethinking of the relationship between capital and labor, the waged and unwaged, and the employed and jobless."--Publisher's website
Labor in America : a history
by
Foster Rhea Dulles
( )
9 editions published between
1999
and 2017 in
English
and held by 454 WorldCat member libraries worldwide
Even since the last edition of this milestone text was released six years ago, unions have continued to shed members; union membership in the private sector of the economy has fallen to levels not seen since the nineteenth century; the forces of economic liberalization (neo-liberalism), capital mobility, and globalization have affected measurably the material standard of living enjoyed by workers in the United States; and mass immigration from the Southern Hemisphere and Asia has continued to restructure the domestic labor force. Yet even in the face of anti-union legislation, a continuing d
We shall be all : a history of the Industrial Workers of the World
by
Melvyn Dubofsky
( Book )
4 editions published in
2000
in
English
and held by 317 WorldCat member libraries worldwide
Dubofsky's careful historical treatment does not support or deny the ideology of the "Wobblies", but rather he attempts to understand the leadership and motivation of the early twentieth-century labor movement
American labor : a documentary collection
( Book )
8 editions published in
2004
in
English
and held by 282 WorldCat member libraries worldwide
This comprehensive compilation of documents integrates institutional labor history (movements and trade unions) with aspects of social and cultural history. It charts changes in trade union and managerial practices and integrates the economics and politics of labor history. An impressive array of documents details household as well as industrial relations women as domestic workers, unpaid household labor, and factory workers African American, Hispanic American (especially Mexican and Mexican American), Asian and white workers. It offers readers insight into the full historical spectrum of workers, their daily lives, and the movements that they created
What works for workers? : public policies and innovative strategies for low-wage workers
( Book )
2 editions published in
2014
in
English
and held by 5 WorldCat member libraries worldwide
"The majority of new jobs created in the United States today are low-wage jobs, and a fourth of the labor force earns no more than poverty-level wages. Policymakers and citizens alike agree that declining real wages and constrained spending among such a large segment of workers imperil economic prosperity and living standards for all Americans. Though many policies to assist low-wage workers have been proposed, there is little agreement across the political spectrum about which policies actually reduce poverty and raise income among the working poor. What Works for Workers provides a comprehensive analysis of policy measures designed to address the widening income gap in the United States. Featuring contributions from an eminent group of social scientists, What Works for Workers evaluates the most high-profile strategies for poverty reduction, including innovative "living wage" ordinances, education programs for African American youth, and better regulation of labor laws pertaining to immigrants. The contributors delve into an extensive body of scholarship on low-wage work to reveal a number of surprising findings. Richard Freeman suggests that labor unions, long assumed to be moribund, have a fighting chance to reclaim their historic redistributive role if they move beyond traditional collective bargaining and establish new ties with other community actors. John Schmitt predicts that the Affordable Care Act will substantially increase insurance coverage for low-wage workers, 38% of whom currently lack any kind of health insurance. Other contributors explore the shortcomings of popular solutions: Stephanie Luce shows that while living wage ordinances rarely lead to job losses, they have not yet covered most low-wage workers. And Jennifer Gordon corrects the notion that a path to legalization alone will fix the plight of immigrant workers. Without energetic regulatory enforcement, she argues, legalization may have limited impact on the exploitation of undocumented workers. Ruth Milkman and Eileen Appelbaum conclude with an analysis of California's paid family leave program, a policy designed to benefit the working poor, who have few resources that allow them to take time off work to care for children or ill family members. Despite initial opposition, the paid leave program proved more acceptable than expected among employers and provided a much-needed system of wage replacement for low-income workers. In the wake of its success, the initiative has emerged as a useful blueprint for paid leave programs in other states. Alleviating the low-wage crisis will require a comprehensive set of programs rather than piecemeal interventions. With its rigorous analysis of what works and what doesn't, What Works for Workers points the way toward effective reform. For social scientists, policymakers, and activists grappling with the practical realities of low-wage work, this book provides a valuable guide for narrowing the gap separating rich and poor."--Publisher's website
more
fewer
Audience Level
0

1
Kids
General
Special
Audience level: 0.25 (from 0.15 for Collision ... to 0.97 for Sanierung ...)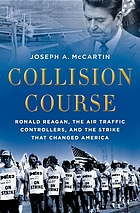 Covers
Alternative Names
Joseph McCartin American historian

Joseph McCartin Amerikaans historicus

Joseph McCartin Amerikansk historiker

Joseph McCartin historiador estadounidense

Mac Cartin, Joseph A.

Mac Cartin Joseph Anthony

Maccartin, Joseph A.

MacCartin Joseph Anthony

Mc Cartin Joseph Anthony

Mccartin, Joseph A.

Languages