Ther, Philipp
Most widely held works by Philipp Ther
A laboratory of transnational history : Ukraine and recent Ukrainian historiography
by
H. V Kasʹi︠a︡nov
( )
20 editions published between
2008
and 2009 in
English
and
Swedish
and held by 2,008 WorldCat member libraries worldwide
"An unrivalled collective effort by the finest scholars in the field, from Ukraine, Russia, USA, Germany, Austria and Canada, superbly written to a high academic standard. The various chapters are methodologically innovative and thought-provoking. The biggest country located in Eastern Europe has ancient roots but also the birth pangs of a newly independent state. Its historiography is characterized by animated, debates, in which this book lakes a definite stance." "The history of Ukraine is not. written here as a linear, teleological narrative of ethnic Ukrainians but as a multidimensional history of a diversity of cultures, religious denominations, languages and historical experience. It is not presented as causal explanation of "what has to have happened" but rather as conjunctures and. contingencies, disruptions, and episodes of "lack of history.""--Jacket
Center stage : operatic culture and nation building in nineteenth-century Central Europe
by
Philipp Ther
( )
6 editions published in
2014
in
English
and held by 1,107 WorldCat member libraries worldwide
"Grand palaces of culture, opera theaters marked the center of European cities like the cathedrals of the Middle Ages. As opera cast its spell, almost every European city and society aspired to have its own opera house, and dozens of new theaters were constructed in the course of the "long" nineteenth century. At the time of the French Revolution in 1789, only a few, mostly royal, opera theaters, existed in Europe. However, by the turn of the nineteenth and twentieth centuries nearly every large town possessed a theater in which operas were performed, especially in Central Europe, the region upon which this book concentrates. This volume, a revised and extended version of two well-reviewed books published in German and Czech, explores the social and political background to this "opera mania" in nineteenth century Central Europe. After tracing the major trends in the opera history of the period, including the emergence of national genres of opera and its various social functions and cultural meanings, the author contrasts the histories of the major houses in Dresden (a court theater), Lemberg (a theater built and sponsored by aristocrats), and Prague (a civic institution). Beyond the operatic institutions and their key stage productions, composers such as Carl Maria von Weber, Richard Wagner, Bedřich Smetana, Stanisław Moniuszko, Antonín Dvořák, and Richard Strauss are put in their social and political contexts. The concluding chapter, bringing together the different leitmotifs of social and cultural history explored in the rest of the book, explains the specificities of opera life in Central Europe within a wider European and global framework"
Europe since 1989 : a history
by
Philipp Ther
( Book )
39 editions published between
2012
and 2019 in 3 languages and held by 1,091 WorldCat member libraries worldwide
This book describes how liberalization, deregulation, and privatization had catastrophic effects on former Soviet Bloc countries from the period of 1989 to the present
The dark side of nation-states : ethnic cleansing in modern Europe
by
Philipp Ther
( )
17 editions published between
2014
and 2016 in
English
and held by 706 WorldCat member libraries worldwide
Why was there such a far-reaching consensus concerning the utopian goal of national homogeneity in the first half of the twentieth century? Ethnic cleansing is analyzed here as a result of the formation of democratic nation-states, the international order based on them, and European modernity in general. Almost all mass-scale population removals were rationally and precisely organized and carried out in cold blood, with revenge, hatred and other strong emotions playing only a minor role. This book not only considers the majority of population removals which occurred in Eastern Europe, but is also an encompassing, comparative study including Western Europe, interrogating the motivations of Western statesmen and their involvement in large-scale population removals. It also reaches beyond the European continent and considers the reverberations of colonial rule and ethnic cleansing in the former British colonies. Philipp Ther holds a Chair of Central European History at the University of Vienna and was previously Professor of European History at the EUI in Florence. He has published and edited several books on ethnic cleansing, including Redrawing Nations: Ethnic Cleansing in East-Central Europe 1944-1948 (co-edited with A. Siljak; Rowman and Littlefield 2001) and Robbery and Restitution: The Conflict Over Jewish Property in Europe (co-edited with M. Dean and C. Goschler, Berghahn 2007). The German version of The Dark Side of Nation States has won several awards in Poland and Germany. --Provided by publisher
Redrawing nations : ethnic cleansing in East-Central Europe, 1944-1948
by
Arnd Bauerkämper
( Book )
11 editions published in
2001
in
English
and held by 511 WorldCat member libraries worldwide
After World War II, some 12 million Germans, 3 million Poles and Ukrainians, and tens of thousands of Hungarians were expelled from their homes and forced to migrate to their supposed countries of origin. Using the latest archival materials from Polish, Ukrainian, Russian, Czechoslovak, German, British, and American archives, the contributors to this book provide a sweeping, detailed account of the turmoil caused by the huge wave of forced migration during the nascent Cold War
Robbery & restitution : the conflict over Jewish property in Europe
by
Martin Dean
( Book )
19 editions published between
2006
and 2008 in
English
and held by 349 WorldCat member libraries worldwide
The robbery and restitution of Jewish property are two inextricably linked social processes. It is not possible to understand the lawsuits and international agreements on the restoration of Jewish property of the late 1990s without examining what was robbed and by whom. In this volume distinguished historians first outline the mechanisms and scope of the European-wide program of plunder and then assess the effectiveness and historical implications of post-war restitution efforts. Everywhere the solution of legal and material problems was intertwined with changing national myths about the wa
Die Außenseiter : Flucht, Flüchtlinge und Integration im modernen Europa
by
Philipp Ther
( Book )
17 editions published between
2017
and 2018 in
German
and
Undetermined
and held by 279 WorldCat member libraries worldwide
Flucht und Integration gehören zu den beherrschenden Themen der Gegenwart. Sie sind ein maßgeblicher Grund für den Aufstieg rechtspopulistischer Parteien und drohen, die EU zu spalten. Ein Blick in die Tiefen der Geschichte relativiert allerdings die "Flüchtlingskrise" des Jahres 2015. Seit 1492 die sephardischen Juden von der iberischen Halbinsel vertrieben wurden, ist Europa immer ein Kontinent der Flüchtlinge gewesen. Philipp Ther geht den Gründen der Flucht nach: religiöser Intoleranz, radikalem Nationalismus und politischer Verfolgung. Anhand von Lebensgeschichten veranschaulicht er die Not auf der Flucht, identifiziert Faktoren für gelingende Integration und erörtert das wiederholte Versagen der internationalen Politik sowie die Lehren, die daraus etwa in der Genfer Flüchtlingskonvention von 1951 gezogen wurden. Der Humanitarismus ist, wie Ther zeigt, in der Flüchtlingspolitik stets brüchig gewesen. Doch auch wenn heute einmal mehr die Angst vor einem Scheitern der Integration dominiert, haben die Zielländer fast immer von der Aufnahme von Flüchtlingen profitiert. Das belegt insbesondere die deutsche Nachkriegsgeschichte, als gerade die junge Bundesrepublik zu einem Flüchtlingsland wurde
Deutsche und polnische Vertriebene : Gesellschaft und Vertriebenenpolitik in der SBZ/DDR und in Polen 1945-1956
by
Philipp Ther
( Book )
13 editions published between
1997
and 1998 in
German
and held by 200 WorldCat member libraries worldwide
Vertreibung, Vertriebene, Vertriebenenpolitik: Polen und Deutschland im Vergleich Erstmals wird die Vertriebenenproblematik in einem systematischen polnisch- deutschen Vergleich behandelt. Im Mittelpunkt stehen die Vertriebenenpolitik und das Verhältnis zwischen den Vertriebenen und anderen Bevölkerungsgruppen. Die Vertreibung nach dem Zweiten Weltkrieg war ein europäisches Phänomen, von dem keineswegs nur Deutsche betroffen waren, sondern - neben anderen - auch Polen. Nach Kriegsende behielt die Sowjetunion einen Großteil der annektierten polnischen Ostgebiete; dafür erhielt Polen die ehemaligen deutschen Ostgebiete. Als Folge dieses international gesteuerten Prozesses mußten Millionen Polen und Deutsche ihre Heimat verlassen. Philipp Ther behandelt die Vertriebenenproblematik im Vergleich zwischen Polen und der Sowjetischen Besatzungszone (SBZ)/DDR; auch Westdeutschland wird in die Betrachtung mit einbezogen. Wie kam es zu den massenhaften, gewaltsamen Bevölkerungsverschiebungen? Warum scheiterte die geplante "ordnungsgemäße und humane Durchführung" der Vertreibung? Wie wurden die Vertriebenen aufgenommen? Während in Polen die Vertriebenen unter dem Dach des polnischen Nationalismus integriert werden sollten, betrieb die SBZ/DDR eine egalitäre Politik: Durch Umverteilungen sollten die Vertriebenen in die Gesellschaft eingebunden werden. Nach dem Scheitern dieser Ansätze griffen beide Regime Ende der vierziger Jahre zunehmend zu polizeistaatlichen Maßnahmen. Die Vertriebenenproblematik wurde nun eher unterdrückt als gelöst. Eine negative, von Konflikten geprägte Einstellung anderer Bevölkerungsgruppen zu den Vertriebenen hatte die integrative Politik unterlaufen. Die Anwesenheit von Millionen Vertriebenen hatte einen prägenden Einfluß auf die Nachkriegszeit in der SBZ/DDR und in Polen. Diese Studie geht daher über eine reine Vertriebenengeschichte hinaus: Sie trägt wesentlich zum allgemeinen Verständnis der Staaten und Gesellschaften Mittel- und Osteuropas bei. Der Autor Dr. Philipp Ther ist zur Zeit Fellow am Center for European Studies an der Harvard University
Die dunkle Seite der Nationalstaaten : Ethnische Säuberungen im modernen Europa
by
Philipp Ther
( Book )
14 editions published between
2011
and 2012 in
German
and held by 198 WorldCat member libraries worldwide
"Ethnische Säuberungen" wurden nicht nur von Diktatoren, sondern auch von demokratisch gewählten Politikern veranlasst. Sie sind vor allem eine Folge des modernen Nationalismus und der Nationalstaatsbildung im 19. und 20. Jahrhundert. Dieses Buch bietet grundlegende Einsichten in eines der dunkelsten Kapitel des modernen Europa. Es befasst sich mit den Voraussetzungen "ethnischer Säuberungen" ebenso wie mit den Perioden und den verantwortlichen Akteuren von Flucht, Vertreibung, Zwangsaussiedlung und Deportation. Dabei beschränkt es sich nicht auf Osteuropa, sondern beleuchtet auch die Rolle der westlichen Großmächte. Der Autor spannt einen weiten thematischen Bogen von den Balkankriegen am Vorabend des Ersten Weltkriegs über die "ethnischen Säuberungen" während und infolge des Zweiten Weltkrieges bis zu den Bürgerkriegen im ehemaligen Jugoslawien und im Kaukasus der 1990er Jahre. Der Historiker Gregor Schöllgen nennt diese Geschichte der ethnischens Säuberungen im 20. Jahrhundert in der FAZ "bahnbrechend"
more
fewer
Audience Level
0

1
Kids
General
Special
Audience level: 0.39 (from 0.06 for A laborato ... to 0.91 for Regionale ...)
Related Identities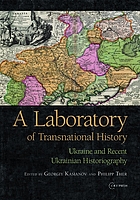 Covers
Alternative Names
Philipp Ther deutscher Historiker

Philipp Ther Duits historicus

Philipp Ther German historian

Philipp Ther historiador alemán

Philipp Ther historiador alemany

Philipp Ther historien allemand

Philipp Ther tysk professor

Ter, F. 1967-

Ter, Filipp 1967-

Ther, P. 1967-

Ther, Ph. 1967-

Languages