De Cuir, Gabrielle
Most widely held works by Gabrielle De Cuir
Once upon a time, there was you : [a novel]
by
Elizabeth Berg
( Recording )
13 editions published between
2009
and 2011 in
English
and held by 1,064 WorldCat member libraries worldwide
Sharing nothing in common except their 18-year-old daughter, divorced parents John and Irene reconnect in the wake of a devastating tragedy and discover things about each other that they had not revealed during their marriage
Ender's shadow
by
Orson Scott Card
( Recording )
21 editions published between
1999
and 2012 in
English
and held by 763 WorldCat member libraries worldwide
"Andrew 'Ender' Wiggin was not the only child in the Battle School; he was just the best of the best. Card tells the story of another of those precocious generals, the one they called Bean who became Ender's right hand, in the final battle against the Buggers. Bean's past was a battle just to survive. His success brought him to the attention of the Battle School's recruiters, those people scouring the planet for leaders, tacticians, and generals to save Earth from the threat of alien invasion. Bean was sent into orbit, to the Battle School. And there he met Ender"--Container cover insert
Leaving
by
Karen Kingsbury
( Recording )
17 editions published between
2011
and 2014 in
English
and held by 747 WorldCat member libraries worldwide
When offered the chance to audition for a Broadway musical in New York City, Bailey Flanigan is unable to pass up what she considers an opportunity of a lifetime. However, her boyfriend Cody is staying behind in Indiana to be close to his mother. Now in a big city all by herself, Bailey must embark on the latest chapter in her young life
Learning
by
Karen Kingsbury
( Recording )
6 editions published between
2011
and 2016 in
English
and held by 632 WorldCat member libraries worldwide
Bailey is slowly inching toward her dream of becoming an actress while Cody coaches and mentors a high school football team. However, they are slowly drifting apart, and when Cody's past catches up to him, he is forced to reach out to others for help
Xenocide
by
Orson Scott Card
( Recording )
24 editions published between
1991
and 2012 in
English
and held by 624 WorldCat member libraries worldwide
In Lusitania, Ender found a world where humans, pequininos, and the Hive Queen could live together. But Lusitania also harbors the descolada, a virus that kills all humans it infects, but which the pequininos require in order to become adults. The Startways Congress so fears the effects of the descolada that they have ordered the destruction of the entire planet, and all who live there. The Fleet is on its way and a second xenocide seems inevitable. Until the fleet vanishes. The task of discovering how the ships disappeared falls to Gloriously Bright, the most brilliant analytical mind in a world of people bred for superintelligence. Will she choose life or death for the three races who live on Lusitania?
True detectives
by
Jonathan Kellerman
( Recording )
1 edition published in
2009
in
English
and held by 603 WorldCat member libraries worldwide
Bound by blood but divided by troubles, Moses Reed, a no-frills LAPD detective, and Aaron Fox, ex-cop turned high-end private eye, usually go their separate ways. But the disappearance of Caitlin Frostig isn't usual. A straight-A student from Malibu, Caitlin has only two men in her life: her sullen single father and her wholesome college sweetheart. Reluctantly tag-teaming in a search for fresh leads, Moses and Aaron uncover more than just a secret as they descend into the sinister, seamy side of the City of Angels after dark
Shadow puppets
by
Orson Scott Card
( Recording )
18 editions published between
2002
and 2009 in
English
and held by 558 WorldCat member libraries worldwide
Earth and its society have been irrevocably changed in the aftermath of Ender Wiggin's victory over the Formics. The unity enforced upon the warring nations by an alien enemy has shattered. Nations are rising again, seeking territory and influence, and most of all, seeking to control the skills and loyalty of the children from the Battle School. But one person has a better idea. Peter Wiggin, Ender's older, more ruthless brother, sees that any hope for the future of Earth lies in restoring a sense of unity and purpose. And he has an irresistible call on the loyalty of Earth's young warriors. With Bean at his side, the two will reshape our future
Shadow of the Hegemon
by
Orson Scott Card
( Recording )
16 editions published between
2001
and 2012 in
English
and held by 546 WorldCat member libraries worldwide
Bean and other members of Ender's Dragon Army return to Earth after their victory in the Formic War. All but Bean are soon mysteriously kidnapped; Bean turns to Ender's brother Peter for help
Coming home
by
Karen Kingsbury
( Recording )
17 editions published between
2012
and 2016 in
English
and held by 523 WorldCat member libraries worldwide
Coming Home is a novel about tremendous victory and unprecedented loss, a story of faith and a forever kind of love, love that will stay with you long after the last page. This stand-alone novel will serve as either a grand introduction or a beautiful conclusion in the saga of the Baxter Family. The Baxters make plans to come together for a summer lakeside reunion, a celebration like they haven't had in years. But before the big day, the unthinkable happens. As the Baxter Family rallies together, memories come to light in the grief-stricken hours of waiting and praying, memories that bring healing and hope during a time when otherwise darkness might have the final word. In a season that changes all of them, the brilliance of family love overshadows even the valley of heartache as the Baxters draw closer to God and each other. Along the way, secrets are revealed and the truth about the Baxter Family history is finally made known. Ultimately, in this portrait of family love, the Baxters cling to each other and to God's promise of forever
Loving
by
Karen Kingsbury
( Recording )
6 editions published between
2011
and 2017 in
English
and held by 433 WorldCat member libraries worldwide
In the fourth and final chapter in the Bailey Flanigan Series, Bailey is planning her dream wedding to Brandon Paul in Los Angeles. But doubts are wracking Bailey's mind. Did she make the right choice in choosing Brandon? Or should she return home to Bloomington, Indiana and be with Cody Coleman, her first love?
more
fewer
Audience Level
0

1
Kids
General
Special
Audience level: 0.20 (from 0.12 for True detec ... to 0.31 for Sarah / ...)
Related Identities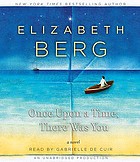 Covers
Alternative Names
Carr, Gabrielle DeCuir-

Cuir, Gabrielle De

DeCuir-Carr, Gabrielle

deCuir, Gabrielle

Languages