Leffert, Joel
Most widely held works by Joel Leffert
Surviving Brick Johnson
by
Laurie Myers
( )
7 editions published between
2004
and 2011 in
English
and held by 729 WorldCat member libraries worldwide
Afraid of getting maimed for making fun of Brick, the husky new kid in his fifth-grade class, Nick decides that even his baseball collection will not protect him so he signs up for karate class, despite his little brother's reassurances that Brick is not a bully
Overcoming the five dysfunctions of a team : [a field guide for leaders, managers, and facilitators]
by
Patrick Lencioni
( )
6 editions published between
2006
and 2011 in
English
and held by 671 WorldCat member libraries worldwide
Teamwork is the one competitive advantage that corporations across the board have failed to leverage. To counter the five common pitfalls that undermine the ability of companies to team successfully, Lencioni outlines five simple remedies: build trust, master conflict, achieve commitment, embrace accountability, and focus on results. This practical, easily accessible field guide outlines clear measures for realizing success in the workplace through teamwork
Seeing what's next? : using the theories of innovation to predict industry change
by
Clayton M Christensen
( )
5 editions published between
2004
and 2011 in
English
and held by 671 WorldCat member libraries worldwide
Internationally renowned innovation expert Clayton M. Christensen and his research partners Scott D. Anthony and Erik A. Roth present this groundbreaking guide for predicting outcomes in the evolution of any industry
The innovator's solution : creating and sustaining successful growth
by
Clayton M Christensen
( )
7 editions published between
2004
and 2011 in
English
and held by 645 WorldCat member libraries worldwide
Clayton M. Christensen is a professor of business administration at Harvard Business School. Michael E. Raynor is a director at Deloitte Research. Together, they outline an innovative plan that urges businesses to create disruption rather than fleeing from it
Morning star
by
Kerry Newcomb
( )
8 editions published between
2005
and 2015 in
English
and held by 625 WorldCat member libraries worldwide
As a brash youth, Joel Ryan joins the Confederate Army. But when he returns home to Kentucky, he finds himself a stranger there. Trying to start over, he ends up in Montana, where he saves Mourning Dove, a Cheyenne woman, from an evil kidnapper. He never dreams that rescuing her will bring him the greatest love-- and make him a lethal enemy. Among the Cheyenne, Joel learns a new way of life, and after he elopes with Mourning Dove, his duties as husband and father bring him unexpected joy, too soon cut short by a madman's bloody wrath. Now, twelve years later, revenge is close at hand
Blood lands
by
Ralph W Cotton
( )
7 editions published between
2006
and 2011 in
English
and held by 622 WorldCat member libraries worldwide
As Julie Wilder races to greet her father, she sees his ashen face and fixed stare too late to escape the hooded nightriders who suddenly surround her. When bounty hunter Baines Meredith discovers her the next day--battered, bleeding, and barely alive--he covers her nakedness and gently cares for her. But can Baines help Julie develop the strength, courage, and skill she needs to administer her own brand of frontier justice?
Tie-Fast country
by
Robert Flynn
( )
6 editions published between
2003
and 2012 in
English
and held by 614 WorldCat member libraries worldwide
Chance Carter doesn't like his grandmother Rista. When he learns her health is failing, the only thing compelling him to leave Florida for Texas is his status as the sole heir to her million-dollar ranch. Yet when he pays her a visit, he learns the reality of the past--including why Rista shot both her husband and the man who may have been Chance's father. The surprising truths force Chance to reconsider everything he thinks he knows
Rio Largo
by
David Robbins
( )
8 editions published between
2007
and 2011 in
English
and held by 601 WorldCat member libraries worldwide
In the Sweet Grass Valley, Kent Tovey's Circle T ranch and Dar Pierce's DP ranch sit on either side of the Rio Largo River. Tovey and Pierce have no beef with each other--until a no-good schemer instigates a bloody feud between the old friends
Texas anthem
by
Kerry Newcomb
( )
5 editions published between
2005
and 2011 in
English
and held by 594 WorldCat member libraries worldwide
Galloping toward his Mexican pursuers, Johnny Anthem reaches down to rescue his unhorsed brother Vin--who instead pistol-whips Johnny, steals his horse, and leaves him for dead. Nine months later, Johnny escapes the brutality of the Mexican siver mines only to discover that his fiancée Rose has married Vin. Minutes after the ceremony, Johnny confronts the newlyweds and triggers a chain reaction of explosive events. But how will this confrontation affect Johnny's future and the future of those he holds most dear?
Wanderer Springs
by
Robert Flynn
( )
5 editions published between
2003
and 2013 in
English
and held by 586 WorldCat member libraries worldwide
When the new highway being constructed avoids Wanderer Springs, the town is left to wither in the dust. Will Callaghan, back for a funeral, remembers the town's sometimes funny, sometimes paintul past, including the time he cost his high school the football championship. Through Will's remembrances the past comes back to life, and Wanderer Springs regains its identity
more
fewer
Audience Level
0

1
Kids
General
Special
Audience level: 0.11 (from 0.06 for Surviving ... to 0.40 for Going for ...)
Related Identities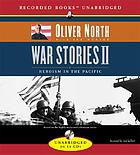 Languages
Covers