Caistor, Nick
Most widely held works by Nick Caistor
The Japanese lover : a novel
by
Isabel Allende
( Book )
9 editions published between
2015
and 2016 in
English
and held by 2,599 WorldCat member libraries worldwide
"From New York Times and internationally bestselling author Isabel Allende, an exquisitely crafted love story and multigenerational epic that sweeps from San Francisco in the present-day to Poland and the United States during the Second World War. In 1939, as Poland falls under the shadow of the Nazis, young Alma Belasco's parents send her away to live in safety with an aunt and uncle in their opulent mansion in San Francisco. There, as the rest of the world goes to war, she encounters Ichimei Fukuda, the quiet and gentle son of the family's Japanese gardener. Unnoticed by those around them, a tender love affair begins to blossom. Following the Japanese attack on Pearl Harbor, the two are cruelly pulled apart as Ichimei and his family--like thousands of other Japanese Americans--are declared enemies and forcibly relocated to internment camps run by the United States government. Throughout their lifetimes, Alma and Ichimei reunite again and again, but theirs is a love that they are forever forced to hide from the world. Decades later, Alma is nearing the end of her long and eventful life. Irina Bazili, a care worker struggling to come to terms with her own troubled past, meets the elderly woman and her grandson, Seth, at San Francisco's charmingly eccentric Lark House nursing home. As Irina and Seth forge a friendship, they become intrigued by a series of mysterious gifts and letters sent to Alma, eventually learning about Ichimei and this extraordinary secret passion that has endured for nearly seventy years. Sweeping through time and spanning generations and continents, The Japanese Lover explores questions of identity, abandonment, redemption, and the unknowable impact of fate on our lives. Written with the same attention to historical detail and keen understanding of her characters that Isabel Allende has been known for since her landmark first novel The House of the Spirits, The Japanese Lover is a profoundly moving tribute to the constancy of the human heart in a world of unceasing change"--
The Devil and Miss Prym : a novel of temptation
by
Paulo Coelho
( Book )
24 editions published between
2000
and 2007 in
English
and held by 1,434 WorldCat member libraries worldwide
A community devoured by greed, cowardice and fear. A man persecuted by the ghosts of his painful past. A young woman searching for happiness. In one eventful week, each of them will face questions of life, death and power, and each of them will have to choose their own path. Will they choose good or evil?
Journey to Portugal : in pursuit of Portugal's history and culture
by
José Saramago
( Book )
13 editions published between
2000
and 2002 in
English
and held by 1,030 WorldCat member libraries worldwide
When Jose Saramago decided some twenty years ago to write a book about Portugal, his only desire was that it be unlike any other book on the subject, and in this he certainly has succeeded. Recording the events and observations of a journey across the length and breadth of the country he loves dearly, Saramago brings Portugal to life as only a writer of his brilliance can. Forfeiting sources of information such as tourist guides and road maps, he scours the country with the eyes and ears of an observer fascinated by the ancient myths and history of his people. Whether an inaccessible medieval fortress set on a cliff, a wayside chapel thick with cobwebs, or a grand mansion in the city, the extraordinary places of this land come alive with kings, warriors, painters, explorers, writers, saints, and sinners. Always meticulously attentive to those elements of ancient Portugal that persist today, Saramago examines the country in its current period of rapid transition and growth
The Japanese lover : a novel
by
Isabel Allende
( Recording )
4 editions published in
2015
in
English
and held by 762 WorldCat member libraries worldwide
"From New York Times and internationally bestselling author Isabel Allende, an exquisitely crafted love story and multigenerational epic that sweeps from San Francisco in the present-day to Poland and the United States during the Second World War. In 1939, as Poland falls under the shadow of the Nazis, young Alma Belasco's parents send her away to live in safety with an aunt and uncle in their opulent mansion in San Francisco. There, as the rest of the world goes to war, she encounters Ichimei Fukuda, the quiet and gentle son of the family's Japanese gardener. Unnoticed by those around them, a tender love affair begins to blossom. Following the Japanese attack on Pearl Harbor, the two are cruelly pulled apart as Ichimei and his family--like thousands of other Japanese Americans--are declared enemies and forcibly relocated to internment camps run by the United States government. Throughout their lifetimes, Alma and Ichimei reunite again and again, but theirs is a love that they are forever forced to hide from the world. Decades later, Alma is nearing the end of her long and eventful life. Irina Bazili, a care worker struggling to come to terms with her own troubled past, meets the elderly woman and her grandson, Seth, at San Francisco's charmingly eccentric Lark House nursing home. As Irina and Seth forge a friendship, they become intrigued by a series of mysterious gifts and letters sent to Alma, eventually learning about Ichimei and this extraordinary secret passion that has endured for nearly seventy years. Sweeping through time and spanning generations and continents, The Japanese Lover explores questions of identity, abandonment, redemption, and the unknowable impact of fate on our lives. Written with the same attention to historical detail and keen understanding of her characters that Isabel Allende has been known for since her landmark first novel The House of the Spirits, The Japanese Lover is a profoundly moving tribute to the constancy of the human heart in a world of unceasing change"--
Traveler of the century
by
Andrés Neuman
( Book )
4 editions published in
2012
in
English
and held by 638 WorldCat member libraries worldwide
Searching for an inn, the enigmatic traveler Hans stops in a small city on the border between Saxony and Prussia. The next morning, Hans meets an old organ-grinder in the market square and immediately finds himself enmeshed in an intense debate-- on identity and what it is that defines us-- from which he cannot break free. Indefinitely stuck in Wandernburg until his debate with the organ-grinder is concluded, he begins to meet the various characters who populate the town, including a young freethinker named Sophie. Though she is engaged to be married, Sophie and Hans begin a relationship that defies contemporary mores about female sexuality and what can and cannot be said about it
The map of chaos : a novel
by
Félix J Palma
( Book )
4 editions published in
2015
in
English
and held by 623 WorldCat member libraries worldwide
When the person he loves most dies in tragic circumstances, the mysterious protagonist does all he can to speak to her one last time. A session with a renowned medium seems to offer the only solution, but the experience unleashes terrible forces that bring the world to the brink of disaster. Salvation can only be found in The Map of Chaos, an obscure book that he is desperate to uncover. In his search, he is given invaluable help by Sir Arthur Conan Doyle, Lewis Carroll, and of course by H.G. Wells, whose Invisible Man seems to have escaped from the pages of his famous novel to sow terror among mankind
Talking to ourselves
by
Andrés Neuman
( Book )
9 editions published between
2014
and 2015 in
English
and held by 579 WorldCat member libraries worldwide
"A searing family drama from one of Latin America's most original voices One trip. Two love stories. Three voices. Lito is ten years old and is almost sure he can change the weather when he concentrates very hard. His father, Mario, anxious to create a memory that will last for his son's lifetime, takes him on a road trip in a truck called Pedro. But Lito doesn't know that this might be their last trip: Mario is seriously ill. Together, father and son embark on travels that take them through strange georgraphies, ones that seem to unite the borders of Spanish-speaking world. In the meantime, Lito's mother Elena looks for support in books, undertaking an adventure of her own that will challenge her moral limits. The narratives of father, mother, and son each embody one of the different ways that we talk to ourselves: through thought, speech, and writing. While neither of them dares to tell the complete truth to the other two, their solitary voices nonetheless form a poignant conversation. Sooner or later, we all face loss. Andre;s Neuman movingly narrates the ways the lives of those who survive loss are transformed; how that experience changes our ideas about time, memory, and our own bodies; and how the acts of reading, and of sex, can serve as powerful modes of resistance. Talking to Ourselves presents a tender yet unsentimental portrait of the workings of love and family; a reflection on death, sex, grief, and the consolation of words. Neuman, the author of the award-winning Traveler of the Century, displays his characteristic warmth, humanism, and wide-ranging intellect, giving us the rich, textured, and strikingly different voices and experiences of three singular characters while presenting, above all, a profound tribute to those who have cared for a loved one. "--
Che Guevara : a life
by
Nick Caistor
( Book )
6 editions published between
2009
and 2010 in
English
and held by 552 WorldCat member libraries worldwide
Journalist/broadcaster Caistor delivers a well-written and pleasantly even-handed biography of the well-known revolutionary leader of the 1950s and 1960s. Portraying Guevara neither as a saint nor as a demon, the author fills in the details of the young Ernesto's upbringing in Argentina and his work as a physician in a number of Latin American countries. While giving ample coverage of Guevara's role in Cuba's revolution, Caistor also examines his activities from the end of that revolution to the abortive guerilla campaign in Bolivia that led to Guevara's death in 1967. Although this is far from a definitive Guevara biography, it is a welcome alternative to the hagiographies and hatchet jobs that have thus far characterized accounts of the life of this important 20th century figure. Annotation ♭2010 Book News, Inc., Portland, OR (booknews.com)
The house of paper
by
Carlos María Domínguez
( Book )
4 editions published between
2004
and 2005 in
English
and held by 472 WorldCat member libraries worldwide
Months after his predecessor and lover is hit and killed by a car while reading a volume of Dickinson poetry, a Cambridge professor receives a copy of a Conrad novel with a mysterious dedication and travels to Buenos Aires and Uruguay in search of its sender
What we become : a novel
by
Arturo Pérez-Reverte
( Book )
2 editions published in
2016
in
English
and held by 460 WorldCat member libraries worldwide
En route from Lisbon to Buenos Aires in 1928, Max and Mecha meet aboard a luxurious transatlantic cruise ship. There Max teaches the stunning stranger and her erudite husband to dance the tango. A steamy affair ignites at sea and continues as the seedy decadence of Buenos Aires envelops the secret lovers. Nice, 1937. Still drawn to one another a decade later, Max and Mecha rekindle their dalliance. In the wake of a perilous mission gone awry, Mecha looks after her charming paramour until a deadly encounter with a Spanish spy forces him to flee. Sorento, 1966. Max once again runs into trouble--and Mecha. She offers him temporary shelter from the KGB agents on his trail, but their undeniable attraction offers only a small glimmer of hope that their paths will ever cross again. Arturo Pérez-Reverte is at his finest here, offering readers a bittersweet, richly rendered portrait of a powerful, forbidden love story that burns brightly over forty years, from the fervor of youth to the dawn of old age
more
fewer
Audience Level
0

1
Kids
General
Special
Audience level: 0.28 (from 0.09 for Procession ... to 0.95 for Meksyk / ...)
Related Identities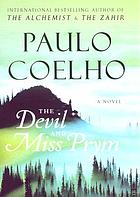 Alternative Names
Caistor, N.

Caistor, N. (Nick)

Caistor, Nicholas

Caistor, Nicholas 1946-

Caistor, Nick

Nick Caistor British translator and journalist

Languages
Covers