Kaplan, Gisela T.
Most widely held works about Gisela T Kaplan
Most widely held works by Gisela T Kaplan
Australian magpie : biology and behaviour of an unusual songbird
by
Gisela T Kaplan
( )
21 editions published between
2004
and 2020 in
English
and
Undetermined
and held by 2,104 WorldCat member libraries worldwide
The Australian magpie ranks amongst the foremost songbirds of the world. This book covers research on magpie vocalisation and aspects of anatomy, physiology, development and health. This research spans six years with more than 6000 hours of observation of free-ranging magpies and nest-sites
Tawny frogmouth
by
Gisela T Kaplan
( )
10 editions published between
2007
and 2018 in
English
and held by 1,974 WorldCat member libraries worldwide
"We are shown this captivating Australian species in completely new and even unexpected ways. We learn that tawny frogmouths are very affectionate, have close bonds with lifelong partners, scream like prowling tomcats when distressed, fight with lightning speed and defend nest sites from reptilian predators by mobbing and spraying pungent faeces at these dangerous opponents. Uncompromising male fights are contrasted with a touching gentleness of males as fathers." "We also learn how resilient and unusual tawny frogmouths are in the way they cope with heat and cold, sit out danger, do without drinking for most of their lives, and can use a large variety of food items." "The developmental stages of nestlings and juveniles are illustrated with a number of stunning visual images accompanying the text, most of which have never before been described or seen."--Back cover
Iran
by
Vijeya Rajendra
( Book )
27 editions published between
1992
and 2015 in
English
and
Undetermined
and held by 1,358 WorldCat member libraries worldwide
Explores the geography, history, government, economy, people, and culture of Iran
Spirit of the Wild Dog : the World of Wolves, Coyotes, Foxes, Jackals & Dingoes
by
Lesley J Rogers
( )
3 editions published in
2003
in
English
and held by 979 WorldCat member libraries worldwide
A portrait of wild dogs around the world discusses the skills, personalities, and habits of wolves, foxes, coyotes, jackals, dingoes, and others; while examining the extraordinary group coherence of wild dogs; their faithfulness and intelligence; their ability to learn, remember, and solve problems; and what they have in common with domesticated dogs
Songs, roars, and rituals : communication in birds, mammals, and other animals
by
Lesley J Rogers
( Book )
11 editions published between
2000
and 2002 in
English
and held by 901 WorldCat member libraries worldwide
"Rogers and Kaplan take us on a journey through communication in the animal world, offering insights on how animals communicate by sight, sound, smell, touch, and even electrical signaling. They explore a wide variety of communication patterns in many species of mammals and birds and discuss in detail how communication signals evolved, how they are learned, and what song and mimicry may mean." "An up-to-date account of the science of animal communication, this book also considers modern concepts and modern controversies, primarily those surrounding the evolution of human language and the use of symbolic language by apes. It concludes with a look at the future of communication between humans and animals."--Jacket
Bird minds : cognition and behaviour of Australian native birds
by
Gisela T Kaplan
( )
7 editions published between
2015
and 2016 in
English
and held by 804 WorldCat member libraries worldwide
"Gisela Kaplan demonstrates how intelligent and emotional Australian birds can be. She describes complex behaviours such as grieving, deception, problem solving and the use of tools. Many Australian birds cooperate and defend each other, and exceptional ones go fishing by throwing breadcrumbs in the water, extract poisonous parts from prey and use tools to crack open eggshells and mussels. Kaplan brings together evidence of many such cognitive abilities, suggesting plausible reasons for their appearance in Australian birds ... Bird Minds contends that the unique and often difficult conditions of Australia's environment have been crucial for the evolution of unusual complexities in avian cognition and behaviour"--Page [4] of cover
Contemporary Western European feminism
by
Gisela T Kaplan
( Book )
33 editions published between
1991
and 2014 in
English
and
Undetermined
and held by 791 WorldCat member libraries worldwide
This book marks the arrival of a major new history that introduces the reader to the events, trends and ideas that have marked the development of feminism as a social and ideological movement in Western Europe during the late twentieth century. The volume begins with an overview of the character and development of European feminism and a lengthy discussion of the status of women vis-a-vis technology, domestic work, politics, labor and civil liberty. Kaplan, who is fluent in seven languages, then outlines the postwar history of each country--Germany, Austria, Switzerland, France, Italy, Greece, Spain, Portugal, the Netherlands, Sweden, Norway, Denmark, Finland, Iceland--drawing on numerous primary documents to provide the most comprehensive analysis to date of women's movements in this region of the world. Illustrating the entire kaleidoscope of European women's movements in their historical and political context, this book is essential reading for students of women's studies and activists for whom it provides both an introduction to European feminism and a vast bibliography for further reading; social movements scholars for its discussion of the various ways movements in individual countries evolved and for its analysis of different paradigms of action; and theorists and single country specialists for whom the book provides a rich basis for comparison
Birds : their habits and skills
by
Gisela T Kaplan
( )
7 editions published between
2001
and 2002 in
English
and
Undetermined
and held by 668 WorldCat member libraries worldwide
An unusual collection of curious facts about all birds. Annotation. Account of the behaviour and physiology of birds. Covers special features of birds, evolution of birds, the life cycle, the senses, the minds of birds, and interaction between birds and humans. Discusses the destruction of the world's wild bird population by human expansion. Kaplan is an ethologist and social scientist who works in biological sciences and education at University of New England, where Rogers is Professor of Neuroscience and Animal Behaviour. Previous titles by the pair include 'Not Only Roars and Rituals' and 'Orang-utans'. Annotation. Drawing on their extensive experience in the study and rehabilitation of birds, two professors of animal behavior at the U. of New England in Armidale, New South Wales, Australia, have written an informative volume on bird behavior. Written for the non-specialist bird-watcher, and including many examples of particular birds, the volume describes the special features and evolution of birds, the stages of their life cycle, how their senses function, their capacity for learning and communication, and their interaction with humans. The volume is annotated and includes a selected bibliography. Distributed by Independent Publishers Group
Gene worship : moving beyond the nature/nurture debate over genes, brain, and gender
by
Gisela T Kaplan
( Book )
9 editions published between
2002
and 2010 in
English
and held by 287 WorldCat member libraries worldwide
"This book is must for anyone who cares about social inequality, matters of mind, and the future. It, very comprehensively, juxtaposes scientific and social theories and practices with particular application to matters of gender, ethnicity, and sexual orientation. We learn of the different scientific theories and positions that scientists have taken in the past and present, and their translation into social practice. With a good deal of authority and erudition: the authors have managed to steer the readers easily through the minefields of ideology in a very readable and easy manner in order to clarify the argument that much of what we know about gender and sexual orientation has been in the service of prevailing ideologies."--Jacket
Comparative vertebrate cognition : are primates superior to non-primates?
by
Russell H Tuttle
( Book )
11 editions published between
2003
and 2004 in
English
and held by 253 WorldCat member libraries worldwide
This book explores the long-standing interest, and emphasis on, the `special' capacities of primates. Some of the recent discoveries of the higher cognitive abilities of other mammals and also birds challenge the concept that primates are special and even the view that the cognitive ability of apes is more advanced than that of nonprimate mammals and birds. It is therefore timely to ask whether primates are, in fact, special and to do so from a broad range of perspectives. Divided into five sections this book deals with topics about higher cognition and how it is manifested in different species, and also considers aspects of brain structure that might be associated with complex behaviour
more
fewer
Audience Level
0

1
Kids
General
Special
Audience level: 0.18 (from 0.02 for Tawny frog ... to 0.97 for Comparativ ...)
Related Identities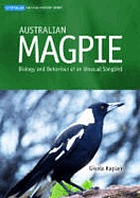 Covers
Alternative Names
Gisela Kaplan academicus

Gisela Kaplan Australian ethologist, ornithologist and primatologist

Gisela T. Kaplan

Kaplan Gisela

Kaplan, Gisela T.

Kaplan, Gisela T 1944-

Kaplan, Gisela T. (Gisela Tiemann)

Kaplan, Gisela Tiemann-

Tiemann Kaplan, Gisela

Languages