Wilkinson, Richard H.
Most widely held works about Richard H Wilkinson
Most widely held works by Richard H Wilkinson
The complete gods and goddesses of ancient Egypt
by
Richard H Wilkinson
( Book )
27 editions published in
2003
in 3 languages and held by 1,756 WorldCat member libraries worldwide
"With hundreds of illustrations and specially commissioned drawings, this is a comprehensive and authoritative guide to the deities that lay at the heart of Egyptian religion and society."--Jacket
The complete temples of ancient Egypt
by
Richard H Wilkinson
( Book )
20 editions published in
2000
in
English
and held by 1,355 WorldCat member libraries worldwide
The temples of ancient Egypt include the largest and perhaps most impressive religious monuments the world has ever known. Mansions of the gods, models of Egypt and of the universe, focal points of worship, great treasure houses and islands of order in a cosmic sea of chaos--the temples were all these things and more. This book traces their development from the earliest times, looking at every aspect of their construction, decoration, symbolism and function. All of Egypt's surviving temples--from the gargantuan temple of Amun at Karnak, to minuscule shrines such as the oasis Oracle of Siwa, where Alexander went to hear himself proclaimed god--are discussed and illustrated. "Houses of Eternity" considers the historical origin and evolution of Egyptian temples, their growth and decline, and their modern rediscovery.--From publisher description
Reading Egyptian art : a hieroglyphic guide to ancient Egyptian painting and sculpture
by
Richard H Wilkinson
( Book )
47 editions published between
1992
and 2011 in
English
and
Italian
and held by 1,289 WorldCat member libraries worldwide
The art of ancient Egypt has excited imaginations for centuries. But without knowledge of hieroglyphic images, Egypt's rich artistic legacy, from colossal statues to finely wrought jewelry and minuscule charms, remains obscure. Here, for the first time, is an introduction to the symbolic language of hieroglyphs: a directory of the one hundred signs used most often in Egyptian painting and sculpture--from seated man and lion to vulture and ankh. This great repertoire of
Symbol & magic in Egyptian art
by
Richard H Wilkinson
( Book )
27 editions published between
1974
and 1999 in
English
and
Undetermined
and held by 1,115 WorldCat member libraries worldwide
"There is scarcely an Egyptian temple, pyramid, obelisk, wall painting or sculpture that does not possess some hidden meaning - a meaning which can only be understood by reference to the fundamental symbolic code used by the ancient Egyptians. Symbol and Magic in Egyptian Art reveals the language of this ancient code, which endured for thousands of years. Its formulae include the symbolism of shape and size, in which animals could represent kings, and amulets such as the cowrie shell became potent embodiments of sexuality; the significance of location, where the placement of images within royal tombs and the orientation of temples held sacred associations; color symbolism, where red could signify the sun or blood, but also life, destruction or Seth, god of chaos; the magical meaning of numbers, in which two represented duality, three plurality, four totality and completeness, and seven embodied perfection; hieroglyphic signs, the living words of gods and kings, which were often the key to the full meaning of an Egyptian wall painting or sculpture; and the language of the body, including gestures of dominance and submission, mourning and rejoicing."--BOOK JACKET. "This highly original and authoritative guide is the first-ever thematic treatment of these and other similar aspects of Egyptian art. Accompanying illustration sections allow the reader to see and understand the ancient works as the Egyptians once did themselves. Symbol and Magic in Egyptian Art will appeal to the art lover, traveler, Egyptophile and anyone fascinated by the mysteries of ancient symbols."--Jacket
Egyptology today
by
Richard H Wilkinson
( Book )
14 editions published between
2007
and 2008 in
English
and held by 421 WorldCat member libraries worldwide
Egyptology Today examines how modern scholars examine all aspects of ancient Egypt, one of the greatest of all ancient civilizations. In essays by a team of archaeologists, curators, scholars and conservators who are actively involved in research or applied aspects of Egyptology, this book looks at the techniques and methods that are used to increase our understanding of a distant culture that was as old to the Greeks and Romans as these cultures are to us
Tausret : forgotten queen and pharaoh of Egypt
by
Richard H Wilkinson
( Book )
12 editions published in
2012
in
English
and held by 404 WorldCat member libraries worldwide
This book is a collection of essays discussing the reign and influence of Tausret, the last pharaoh of the 19th dynasty (c. twelfth century BCE), and one of only a few women who ruled ancient Egypt as a king during its history
Pharaoh's land and beyond : Ancient Egypt and its neighbors
by
Pearce Paul Creasman
( Book )
11 editions published in
2017
in
English
and held by 264 WorldCat member libraries worldwide
The concept of pharaonic Egypt as a unified, homogeneous, and isolated cultural entity is misleading. Ancient Egypt was a rich tapestry of social, religious, technological, and economic interconnections among numerous cultures from disparate lands. In fifteen chapters divided into five thematic groups, Pharaoh's Land and Beyond uniquely examines Egypt's relationship with its wider world. The first section details the geographical contexts of interconnections by examining ancient Egyptian exploration, maritime routes, and overland passages. In the next section, chapters address the human principals of association: peoples, with the attendant difficulties of differentiating ethnic identities from the record; diplomatic actors, with their complex balances and presentations of power; and the military, with its evolving role in pharaonic expansion. Natural events, from droughts and floods to illness and epidemics, also played significant roles in this ancient world, as examined in the third section. The final two sections explore the physical manifestations of interconnections between pharaonic Egypt and its neighbors, first in the form of material objects and second, in the powerful exchange of ideas. Whether through diffusion and borrowing of knowledge and technology, through the flow of words by script and literature, or through exchanges in the religious sphere, the pharaonic Egypt that we know today was constantly changing--and changing the cultures around it. This illustrious work represents the first synthesis of these cultural relationships, unbounded by time, geography, or mode. --
The Oxford handbook of the Valley of the Kings
( Book )
19 editions published between
2014
and 2019 in
English
and held by 227 WorldCat member libraries worldwide
"The royal necropolis of New Kingdom Egypt, known as the Valley of the Kings (KV), is one of the most important--and celebrated--archaeological sites in the world. Located on the west bank of the Nile river, about three miles west of modern Luxor, the valley is home to more than sixty tombs, all dating to the second millennium BCE. The most famous of these is the tomb of Tutankhamun, first discovered by Howard Carter in 1922. Other famous pharaoh's interred here include Hatshepsut, the only queen found in the valley, and Ramesses II, ancient Egypt's greatest ruler. Much has transpired in the study and exploration of the Valley of the Kings over the last few years. Several major discoveries have been made, notably the many-chambered KV5 (tomb of the sons of Ramesses II) and KV 63, a previously unknown tomb found in the heart of the valley. Many areas of the royal valley have been explored for the first time using new technologies, revealing ancient huts, shrines, and stelae. New studies of the DNA, filiation, cranio-facial reconstructions, and other aspects of the royal mummies have produced important and sometimes controversial results. The Oxford Handbook of the Valley of the Kings provides an up-to-date and thorough reference designed to fill a very real gap in the literature of Egyptology. It will be an invaluable resource for scholars, teachers, and researchers with an interest in this key area of Egyptian archaeology. First, introductory chapters locate the Valley of the Kings in space and time. Subsequent chapters offer focused examinations of individual tombs: their construction, content, development, and significance. Finally, the book discusses the current status of ongoing issues of preservation and archaeology, such as conservation, tourism, and site management. In addition to recent work mentioned above, aerial imaging, remote sensing, studies of the tombs' architectural and decorative symbolism, problems of conservation site management, and studies of KV-related temples are just some of the aspects not covered in any other work on the Valley of the Kings. This volume promises to become the primary scholarly reference work on this important World Heritage Site." -- Publisher's description
The complete gods and goddesses of ancient Egypt
by
Richard H Wilkinson
( Book )
5 editions published in
2017
in
English
and held by 156 WorldCat member libraries worldwide
"Comprehensive catalogue of the Egyptian deities, including Osiris, Amun, Hathor and Isis as well as minor figures such as Babi and Ba-Pef; surveys the evolution of the gods, their importance in Egyptian society and religion, their differing manifestations, iconography and cult centers, and their eventual decline; color photographs and drawings depict tomb paintings, temple reliefs, statues, and much more"--P.4 of cover
more
fewer
Audience Level
0

1
Kids
General
Special
Audience level: 0.37 (from 0.24 for The comple ... to 0.89 for Das Tal de ...)
Associated Subjects
Antiquities
Architecture, Ancient
Arizona
Art
Art, Ancient
Art, Ancient--Themes, motives
Art, Egyptian
Art, Egyptian--Themes, motives
Bibliography
Civilization
Diplomatic relations
Egypt
Egyptian language--Writing, Hieroglyphic
Egypt--Luxor
Egyptology
Egypt--Thebes (Extinct city)
Egypt--Valley of the Kings
Excavations (Archaeology)
Goddesses, Egyptian
Gods, Egyptian
Hieroglyphics
History
Kings and rulers, Ancient
Magic, Egyptian
Monuments
Mural painting and decoration, Egyptian
Mythology, Egyptian
Queens
Religion
Scarabs
Sculpture, Egyptian
Signs and symbols
Symbolism
Symbolism in art
Tausert,--Queen, consort of Seti II, King of Egypt,
Temples
Temples--Design and construction
Tombs
Weeks, Kent R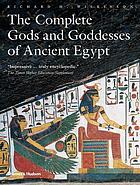 Covers
Alternative Names
Richard H. Wilkinson American Egyptologist

Richard H. Wilkinson Amerikaans egyptoloog

Richard H. Wilkinson egiptólogo estadounidense

Richard H. Wilkinson US-amerikanischer Ägyptologe

Richard H. Wilkinson usona egiptologo

Wilkinson, Richard H.

Wilkinsūn, Rītšārd H.

ريتشارد اتش ويلكينسون استاذ جامعه من امريكا

ولكنسون, ريتشارد هـ.

রিচার্ড এইচ উইলকিনসন

ウィルキンソン, リチャード・H

理查·H·威爾金森

Languages