Dyson, Michael Eric
Overview
| | |
| --- | --- |
| Works: | 127 works in 422 publications in 5 languages and 31,703 library holdings |
| Genres: | History Biography Criticism, interpretation, etc Biographical fiction Pictorial works Interviews Fiction Radio speeches Public affairs radio programs |
| Roles: | Author, Speaker, Author of introduction, Creator, Contributor, Interviewee, Narrator |
| Classifications: | E185.86, 305.896073 |
Most widely held works about Michael Eric Dyson
more
fewer
Most widely held works by Michael Eric Dyson
I may not get there with you : the true Martin Luther King, Jr.
by
Michael Eric Dyson
( Book )
18 editions published between
1999
and 2001 in
English
and held by 2,466 WorldCat member libraries worldwide
"So much has changed since the glory days of the civil rights movement - and so much has stayed the same. African Americans command their place at every level of society, from the lunch counter to the college campus to the corporate boardroom - yet the gap between the American middle class and the black poor is as wide as ever. Where can we turn to find the vision that will guide us through these strange and difficult times? Michael Eric Dyson helps us find the answer in our recent past, by resurrecting the true Martin Luther King, Jr." "A private citizen who transformed the world around him, King was arguably the greatest American who ever lived. Yet, as Dyson so poignantly reveals, Martin Luther King, Jr. has disappeared in plain sight. Despite the federal holiday, the postage stamps, and the required reference in history textbooks, King's vitality and complexity have faded from view. Young people do not learn how radical he was, liberals forget that he despaired of whites even as he loved them, and contemporary black leaders tend to ignore the powerful forces that shaped him - the black church, language, and sexuality - thereby obscuring his relevance to black youth and hip-hop culture."--Jacket
Making Malcolm : the myth and meaning of Malcolm X
by
Michael Eric Dyson
( Book )
24 editions published between
1994
and 2000 in
English
and held by 1,889 WorldCat member libraries worldwide
A bold critical examination of the life and legacy of Malcolm X. Minister and educator Dyson casts new light on the life and career of Malcolm X--and also on the aspirations and passions of the growing numbers who have seized on his l ife for insight and inspiration. An important work for the future of race relations
Come hell or high water : Hurricane Katrina and the color of disaster
by
Michael Eric Dyson
( Book )
19 editions published between
2005
and 2007 in
English
and held by 1,735 WorldCat member libraries worldwide
Does George W. Bush care about black people? Does the rest of America? When Hurricane Katrina tore through New Orleans and the Gulf Coast, hundreds of thousands were left behind to suffer the ravages of destruction, disease, and even death. The majority of these people were black; nearly all were poor. The federal government's slow response is by now notorious. Yet despite the cries of outrage that have mounted since the levees broke, we have failed to confront the disaster's true lesson: to be poor, or black, in today's ownership society, is to be left behind. Combining interviews with survivors with his deep knowledge of black migrations and government policy over decades, Dyson provides the historical context that has been missing from public conversation. He explores the legacy of black suffering in America since slavery, including the ways that black people are framed in the national consciousness even today.--From publisher description
April 4, 1968 : Martin Luther King, Jr.'s death and how it changed America
by
Michael Eric Dyson
( Book )
13 editions published in
2008
in
English
and
Undetermined
and held by 1,502 WorldCat member libraries worldwide
A cultural critic reassesses the late civil rights leader's significance and influence on American society, as well as the ways in which his death transformed the discussion of race in America
Holler if you hear me : searching for Tupac Shakur
by
Michael Eric Dyson
( Book )
17 editions published between
2001
and 2006 in
English
and held by 1,444 WorldCat member libraries worldwide
"Through original interviews and reporting, [the author] offers us a wholly original understanding of the controversial icon who has been called the 'black Elvis'."--Jacket
Between God and gangsta rap : bearing witness to black culture
by
Michael Eric Dyson
( Book )
13 editions published between
1996
and 2007 in
English
and held by 1,395 WorldCat member libraries worldwide
There is a section of wonderful profiles Dyson calls "Testimonials"--Studies of black men, from O.J. Simpson to Marion Barry, and from Baptist preacher Gardner Taylor to Michael Jordan and Sam Cooke. In "Obsessed with O.J.," Dyson offers an extremely personal and insightful series of reflections on the case. In "Lessons," Dyson takes up the subjects of politics and racial identity. Newt Gingrich and moral panic, Qubilah Shabazz, Carol Moseley Braun, the NAACP, Martin Luther King, Jr., and Malcolm X all figure in these insightful and accessible pieces. And "Songs of Celebration" draws from Dyson's writings for the popular press such as Rolling Stone and Vibe, and explores the joys and pitfalls of black expression, from the black vernacular bible to gospel music, R & B, and hip-hop. Dyson concludes with an essay framed as a letter to his wife, which offers a positive counterbalance to the opening address to his brother
Is Bill Cosby right? : or has the Black middle class lost its mind?
by
Michael Eric Dyson
( Book )
7 editions published between
2005
and 2008 in
English
and held by 1,267 WorldCat member libraries worldwide
Counters Bill Cosby's view on the black poor, and discusses the growing gap between the upper-class black poulation and the poor black population
Race rules : navigating the color line
by
Michael Eric Dyson
( Book )
8 editions published between
1996
and 2012 in
English
and held by 1,129 WorldCat member libraries worldwide
Dyson reveals the pernicious influence of racial thinking across the broad canvas of American social and cultural life, from the disjunction between how whites and blacks view the world, to the way perceptions of black masculinity thwart black leadership, to the politics of nostalgia that keeps us looking to an imaginary past rather than creating a positive future. Through painful examples drawn from within the black community - sexual conflict in the black church, the myth of the "head Negro," relations between black men and women - he depicts our ongoing failure to break free of the rule of race. "In a color-blind society, we can only see black and white," warns Dyson as he argues for color consciousness informed by history and shaped by hope. Provocative and compelling, Race Rules is the most important work to date from the "hiphop intellectual" who stands at the forefront of his generation of black public thinkers
Roots the saga of an American family
by
Alex Haley
( Recording )
18 editions published between
2007
and 2015 in
English
and held by 1,015 WorldCat member libraries worldwide
"It begins with a birth in an African village in 1750, and ends two centuries later at a funeral in Arkansas. And in that time span, an unforgettable cast of men, women, and children come to life, many of them based on the people from Alex Haley's own family tree. When Alex was a boy growing up in Tennessee, his grandmother used to tell him stories about their family, stories that went way back to a man she called the African who was taken aboard a slave ship bound for Colonial America. As an adult, Alex spent twelve years searching for documentation that might authenticate what his grandmother had told him. In an astonishing feat of genealogical detective work, he discovered the name of the "African"--Kunta Kinte--as well as the exact location of the village in West Africa from where he was abducted in 1767. Roots is based on the facts of his ancestry, and the six generations of people."--Container
Pride : the seven deadly sins
by
Michael Eric Dyson
( Book )
23 editions published between
2006
and 2011 in 5 languages and held by 889 WorldCat member libraries worldwide
Of the seven deadly sins, pride is the only one with a virtuous side. It is certainly a good thing to have pride in one's country, in one's community, in oneself. But when taken too far, as Michael Eric Dyson shows in Pride, these virtues become deadly sins. Dyson, named by Ebony magazine as one of the 100 most influential African Americans, here looks at the many dimensions of pride. Ranging from Augustine and Aquinas, MacIntyre and Hauerwas, to Niebuhr and King, Dyson offers a thoughtful, multifaceted look at this "virtuous vice." He probes the philosophical and theological roots of pride in examining its transformation in Western culture. Dyson discusses how black pride keeps blacks from being degraded and excluded by white pride, which can be invisible, unspoken, but nonetheless very powerful. Dyson also offers a moving glimpse into the teachers and books that shaped his personal pride and vocation. Dyson also looks at less savory aspects of national pride. Since 9/11, he notes, we have had to close ranks. But the collective embrace of all things American, to the exclusion of anything else, has taken the place of a much richer, much more enduring, much more profound version of love of country. This unchecked pride asserts the supremacy of America above all others--elevating our national beliefs above any moral court in the world--and attacking critics of American foreign policy as unpatriotic and even traitorous. Hubris, temerity, arrogance--the unquestioned presumption that one's way of life defines how everyone else should live--pride has many destructive manifestations. In this engaging and energetic volume, Michael Eric Dyson, one of the nation's foremost public intellectuals, illuminates this many-sided human emotion, one that can be an indispensable virtue or a deadly sin. -- from publisher description
more
fewer
Audience Level
0

1
Kids
General
Special
Audience level: 0.20 (from 0.05 for Born to us ... to 0.63 for Dyson, Mic ...)
Associated Subjects
African American arts
African American civil rights workers
African American families
African American leadership
African American philosophy
African Americans
African Americans--Civil rights
African Americans in popular culture
African Americans--Intellectual life
African Americans--Politics and government
African Americans--Race identity
African Americans--Social conditions
Baptists--Clergy
Buddhism and politics
Bush, George W.--(George Walker),
Civil rights movements
Conflict of generations
Deadly sins
Debates and debating
Dyson, Michael Eric
Haley, Alex
Haley family
Hip-hop
Hurricane Katrina (2005)
Influence (Literary, artistic, etc.)
Intergenerational relations
King, Martin Luther,--Jr.,
Kinte family
Middle class
Obama, Barack
Political and social views
Politics and government
Poor--Civil rights
Poor--Social conditions
Popular culture
Pride and vanity
Race--Political aspects
Race relations
Race relations--Political aspects
Racism
Racism--Political aspects
Rap (Music)
Rap musicians
Relations with African Americans
Shakur, Tupac,
Social aspects
Social conditions
Social values
United States
X, Malcolm,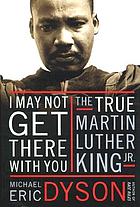 Alternative Names
Dyson, Michael E.

Michael Eric Dyson Amerikaans historicus

Michael Eric Dyson Author, professor

Michael Eric Dyson, Ph.D.

ダイソン, マイケル・エリック

Languages
Covers