McLaughlin, Stephen
Most widely held works about Stephen McLaughlin
Most widely held works by Stephen McLaughlin
Russian & Soviet battleships
by Stephen McLaughlin
( Book )
4 editions published in
2003
in
English
and held by 78 WorldCat member libraries worldwide
The Ways to New : 15 Paths to Disruptive Innovation
by
Jean-Marie Dru
( )
3 editions published between
2017
and 2018 in
English
and held by 12 WorldCat member libraries worldwide
Break free and lead the market with the roadmap to DisruptionThe Ways to New gives you a blueprint for innovation, helping you dig your organization out of the quicksand and get on the fast track to growth. Author Jean-Marie Dru is the originator the Disruption methodology, which he shares here; he is also an international authority on breaking the mold and leading the market, and this audiobook is his guide to making it happen. Too many companies are too slow with innovation. They lag behind, creating at a snail's pace, and thus miss out on any kind of organic growth. They approach new ideas too conservatively, and focus innovation on products only--when there is a whole world out there waiting to be disrupted. This audiobook shows you how to steer your organization toward continued innovation, creation, growth, and success, with 15 proven paths to disruption. Each is illustrated with case studies from companies like L'oreal, Procter & Gamble, and Salesforce.com, to show you the glaring differences between disruption and stagnation.We like to think that we live in a world where innovation happens at a staggering pace. The reality is that we don't, but that leaves an opening that your organization can fill if you're willing to break from the herd. This book shows you how start turning in a new direction, toward sustained, forward-thinking growth.Foster organic growth within your organizationBecome more proactive about innovationUnderstand the famous "Disruption" methodologyLearn the specific, proven paths to disruptionEveryone loves to cite Apple, Google, and Amazon as proof of high-speed innovation. But companies like this represent only 20% of companies worldwide-the other 80% are still floundering and failing to move forward. The Ways to New gives you a roadmap to innovation, and the tools to make it work
Crouching tiger : what China's militarism means for the world
by
Peter Navarro
( Recording )
1 edition published in
2016
in
English
and held by 5 WorldCat member libraries worldwide
Will there be war with China? This book provides the most complete and accurate assessment of the probability of conflict between the United States and the rising Asian superpower. Equally important, it lays out an in-depth analysis of the possible pathways to peace. Written like a geopolitical detective story, the narrative encourages reader interaction by starting each chapter with an intriguing question that often challenges conventional wisdom. Based on interviews with more than thirty top experts, the author highlights a number of disturbing facts about China's recent military buildup and the shifting balance of power in Asia: the Chinese are deploying game-changing "carrier killer" ballistic missiles; some of America's supposed allies in Europe and Asia are selling highly lethal weapons systems to China in a perverse twist on globalization; and, on the U.S. side, debilitating cutbacks in the military budget send a message to the world that America is not serious about its "pivot to Asia." In the face of these threatening developments, the book stresses the importance of maintaining US military strength and preparedness and strengthening alliances, while warning against a complacent optimism that relies on economic engagement, negotiations, and nuclear deterrence to ensure peace. Accessible to readers from all walks of life, this multidisciplinary work blends geopolitics, economics, history, international relations, military doctrine, and political science to provide a better understanding of one of the most vexing problems facing the world."
Lethal weapon 3
by
Michael Kamen
( Recording )
in
Undetermined
and held by 5 WorldCat member libraries worldwide
Effective knowledge transfer in complex organizations : identifying barriers to knowledge transfer in complex organizations
by Stephen McLaughlin
( Book )
2 editions published in
2010
in
English
and held by 5 WorldCat member libraries worldwide
The research outlined in this book is concerned with understanding how organizational performance can be improved through effective knowledge transfer. In particular, the author is interested in organizational performance as it relates to those organizations that rely on core horizontal business processes, such as those found within a supply chain. Many organizations develop knowledge strategies to try and utilise existing knowledge within their organizations. However, this process tends to be developed from a top-down perspective, and deployed on an organization-wide basis. It is the researcher's contention that this is not a suitable approach for developing an effective knowledge strategy for supply chain / complex organizations. It is the contention of the author that in order to develop and define a suitable method for knowledge strategy development and implementation, how knowledge and information are created and shared along core business processes must first be understood. To do this it is important to identify the barriers that impact knowledge transfer across an organization, and more specifically, along core business processes
Welcome to the Microbiome : Getting to Know the Trillions of Bacteria and Other Microbes In, On, and Around You.
by
Rob DeSalle
( Recording )
1 edition published in
2016
in
English
and held by 4 WorldCat member libraries worldwide
Suddenly, research findings require a paradigm shift in our view of the microbial world. The Human Microbiome Project at the National Institutes of Health is well under way, and unprecedented scientific technology now allows the censusing of trillions of microbes inside and on our bodies as well as in the places where we live, work, and play. This intriguing, up-to-the-minute book for scientists and nonscientists alike explains what researchers are discovering about the microbe world and what the implications are for modern science and medicine
more
fewer
Audience Level
0

1
Kids
General
Special
Audience level: 0.69 (from 0.61 for Russian & ... to 0.99 for Inventing ...)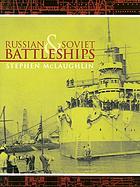 Covers
Languages