Walter de Gruyter GmbH & Co. KG
Overview
| | |
| --- | --- |
| Works: | 13,151 works in 19,429 publications in 3 languages and 133,256 library holdings |
| Genres: | History Criticism, interpretation, etc Conference papers and proceedings Academic theses Musical settings |
| Roles: | Publisher, pub, isb, Degree grantor, Other, Editor, Printer |
| Classifications: | KK2655, 346.430482 |
Most widely held works by Walter de Gruyter GmbH & Co. KG
The European Capital Markets Union : a viable concept and a real goal?
by
Andreas R Dombret
( )
2 editions published in
2015
in
English
and held by 961 WorldCat member libraries worldwide
<!Doctype html public ""-//w3c//dtd html 4.0 transitional//en""> <html><head> <meta content=""text/html; charset=iso-8859-1"" http-equiv=content-type> <meta name=generator content=""mshtml 8.00.6001.23644""></head> <body> In March 2015, the Institute for Law and Finance in Frankfurt am Main held a full-day symposium which brought together leading representatives of the public and private sectors to deliver the first high level response to the questions posed by the Commission's Green Paper on Building a Capital Markets Union. These responses are collected in this volume. </body></html>
Formulations in cosmetic and personal care
by
Tharwat F Tadros
( )
2 editions published in
2016
in
English
and held by 948 WorldCat member libraries worldwide
Formulations starts with a general introduction, explaining interaction forces between particles and droplets, self-assembly systems, polymeric surfactants and nanoemulsions. The second part covers the industrial examples ranging from foams, soaps over to hair care, sunscreen and make-up products. Combines information needed by formulation chemists as well as researchers in the cosmetic industry due the increasing number of products
Singleness : self-individuation and its rejection in the scholastic debate on principles of individuation
by
Michał Głowala
( )
3 editions published between
2016
and 2018 in
English
and held by 746 WorldCat member libraries worldwide
What makes a sand grain a single grain Can it be anything distinct from the grain This book analyses the argument exchange on such issues within the scholastic debates on individuation, and its implications for metaphysics. It shows that the prima facie sound answer that everything is single by itself is untenable, and then discusses the two major strategies of rejecting it embraced by the Scotists and the Thomists, arguing for the latter one
Constructs of identity in Hellenistic Judaism essays on early Jewish literature and history
by
Erich S Gruen
( )
3 editions published between
2016
and 2018 in
English
and held by 641 WorldCat member libraries worldwide
This book collects twenty two previously published essays and one new one by Erich S. Gruen who has written extensively on the literature and history of early Judaism and the experience of the Jews in the Greco-Roman world. His many articles on this subject have, however, appeared mostly in conference volumes and Festschriften, and have therefore not had wide circulation. By putting them together in a single work, this will bring the essays to the attention of a much broader scholarly readership and make them more readily available to students in the fields of ancient history and early Judaism. The pieces are quite varied, but develop a number of connected and related themes: Jewish identity in the pagan world, the literary representations by Jews and pagans of one another, the interconnections of Hellenism and Judaism, and the Jewish experience under Hellenistic monarchies and the Roman empire
Britisch-deutscher Literaturtransfer 1756-1832
by
Eike Kronshage
( )
2 editions published in
2016
in
German
and held by 518 WorldCat member libraries worldwide
Die Beiträge des Bandes nähern sich dem weit verzweigten Netz britisch-deutscher und am Rande auch deutsch-britischer Bezüge mit zwölf Fragestellungen, die sich auf die Rezeption, Übersetzung und Verarbeitung britischer Schriften im deutschsprachigen Raum bis nach Prag, auf den Vergleich ästhetischer Diskurse sowie auf Schilderungen von Englandreisen beziehen
Ein Abschied historisch-kritische Ausgabe
by
Arthur Schnitzler
( )
3 editions published in
2016
in
German
and held by 509 WorldCat member libraries worldwide
Arthur Schnitzlers 1895 entstandene Erzählung Ein Abschied handelt - wie zwei Jahre später auch das 'Seitenstück' Die Toten schweigen - von einer illegitimen Liebesaffäre, die durch den Tod beendet wird, und von der prekären Lage des überlebenden Partners. Hier ist es der Protagonist Albert, dessen verheiratete Geliebte eines Tages ausbleibt; nach quälender Ungewissheit erfährt er von ihrer lebensbedrohlichen Krankheit, kann aber erst am Totenbett und in Anwesenheit des ahnungslosen Ehemanns einen feigen und verstohlenen 'Abschied' nehmen. Dieser achte Band der Historisch-kritischen Ausgabe bietet den konstituierten Text nach dem Erstdruck in der Neuen Deutschen Rundschau (1896); er wird durch einen Variantenapparat bis zur Ausgabe letzter Hand, kultur- und sprachhistorische Erläuterungen sowie Informationen zur Entstehungs- und Druckgeschichte ergänzt. Darüber hinaus sind alle nachgelassenen Handschriften als Faksimiles in Originalgröße wiedergegeben und mit Transkriptionen versehen; auf diese Weise wird erstmals ein Einblick in den Prozess der Textgenese möglich. So lässt sich nun nachvollziehen, wie die Erzählung zunehmend die Bewusstseinsvorgänge der Figur fokussiert und sich das psychische Geschehen in den Vordergrund schiebt
Schüler und Meister
by
Andreas Speer
( )
2 editions published in
2016
in
German
and held by 507 WorldCat member libraries worldwide
"Practices and techniques of imparting competency and knowledge are always essential for any mediation- or transfer process. Based on the distinctive master-disciple relationship, this volume examines individual ways of life, social contexts and institutional requirements as well as discursive practices and epistemological implications of this key relationship bequeathing culturally conveyed proficiencies and culturally encoded knowledge."--
Justes, justice, justification : harmoniques Pauliniennes dans l'Evangile de Luc
by
Christophe Singer
( )
2 editions published in
2016
in
French
and held by 504 WorldCat member libraries worldwide
L'exégèse historique soulignait l'abîme théologique entre le kérygme paulinien et l'histoire du salut racontée par Luc. L'avènement des méthodes synchroniques et la mise en question par la New Perspective du "paulinisme" de la recherche permirent de rendre justice au génie lucanien pour lui-même. Le dossier des rapports théologiques entre les deux corpus mérite toutefois d'être rouvert: Luc n'intègre-t-il Paul qu'au titre de figure identitaire dans les Actes, ou son récit global est-il travaillé en profondeur par la théologie de l'apôtre? Après avoir résumé l'histoire de la question et posé les bases herméneutique de sa démarche, C. Singer s'en tient à un examen de l'évangile, dégagé, donc, du problème de la fiabilité historique des Actes. À partir d'un point de contact littéraire entre Luc et Paul est repéré le déploiement narratif du thème de la justice. Luc opère un déplacement par rapport au creuset du judaïsme hellénistique auquel il forge son récit. La justice est dévoilée comme prétention humaine et cède la place à la justification. L'éthique acquiert un statut propédeutique à la conversion. Le récit de Luc apparaît ainsi traversé par une cohérence théologique dynamique, analogue à celle des épîtres pauliniennes
Die Elite Athens auf der attischen Luxuskeramik
by
Wolfgang Filser
( )
2 editions published in
2017
in
German
and held by 500 WorldCat member libraries worldwide
Image & Context (ICON) ist die erste internationale Reihe, die dem Bild und dem Funktionieren von Bildern in der Antike gilt. Das einzigartige Potential des Bildes beruht auf seiner Suggestion. Ein Bild kann die Aufmerksamkeit des Betrachters im Bruchteil einer Sekunde fesseln und sich ihm für immer einprägen. Das führt zu den Kernfragen der Reihe: Wie und von wem wurden Bilder entworfen und wahrgenommen, wie beeinflussten sie das Denken und Handeln des Betrachters, und wie wurden sie für die Bedürfnisse verschiedener Lebenskontexte eingesetzt? Die Reihe zielt darauf, neue Diskussionen und Ansätze zu einer Geschichte der antiken Bild-Kulturen anzuregen
Neues Musikalisches Seelenparadies : Alten Testaments (1660)
by
Johann Rist
( )
2 editions published in
2016
in
German
and held by 492 WorldCat member libraries worldwide
Das Werk bietet neben zwei programmatischen Vorreden und Ehrentexten 82 Lieder. 74 von ihnen widmen sich Kernstellen des Alten Testaments (vor allem den Propheten und dem Psalter), während sich acht mit apokryphen Stellen befassen. Die Kompositionen lieferte der in Lüneburg an St. Lamberti tätige Organist Christian Flor
more
fewer
Audience Level
0

1
General
Special
Audience level: 0.22 (from 0.07 for Urheberrec ... to 0.57 for Mediendida ...)
Related Identities
Associated Subjects
Aesthetics
Aesthetics, Modern
Bible.--Acts
Bible.--Epistles of Paul
Bible.--Luke
Bible.--Old Testament
Bible in music
Christianity in literature
Church history--Primitive and early church
Civil rights
Common sense
Computer-assisted instruction
Copyright
Duns Scotus, John,
Education, Medieval
Educational technology
Elite (Social sciences)
Ethics
Ethics, Modern
German literature
Germany
Greece--Athens
Hymns, German
Individuation (Philosophy)
Intellectual life
Intersubjectivity
Jewish literature
Jews
Jews--Identity
Judaism
Judaism--Post-exilic period (Judaism)
Justification (Christian theology)--Biblical teaching
Kant, Immanuel,
Knowledge, Theory of
Learning and scholarship
Learning and scholarship--Medieval
Motion pictures
Philosophy, Medieval
Priests
Reason
Religion
Rome (Empire)
Scholasticism
Social status in art
Teacher-student relationships
Thomas,--Aquinas, Saint,
United States
Utopias in literature
Vase-painting, Greek--Themes, motives
War and motion pictures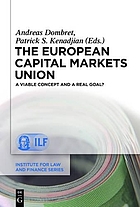 Covers
Alternative Names
De Gruyter

De Gruyter & Co.

De Gruyter Mouton

De Gruyter Recht

De Gruyter Saur

De Gruyter und Co. KG

Gruyter & Co.

Gruyter und Co. KG

Vereinigung Wissenschaftlicher Verleger Walter de Gruyter & Co.

Verlag W. de Gruyter u. Co.

Verlag Walter de Gruyter

Walter de Gruyter

Walter de Gruyter GmbH

Walter de Gruyter GmbH & Co. KG

Walter de Gruyter und Co.

Walter de Gruyter und Co. KG

Languages