Université de Toulon
Most widely held works by Université de Toulon
La personnalité juridique de l'animal. les animaux de rente, de divertissement, d'expérimentation
by
Caroline Regad
( Book )
1 edition published in
2020
in
French
and held by 34 WorldCat member libraries worldwide
La 4e de couv. indique : "La loi du 16 février 2015 a défi ni les animaux comme des " êtres vivants doués de sensibilité ", marquant une évolution du droit français. Ne bénéficiant ni de la personnalité juridique, ni d'un régime juridique nouveau, les animaux demeurent néanmoins soumis, sous réserve des lois qui les protègent, au régime des biens. Face à cette incohérence, les auteurs suggèrent de refondre la catégorie des personnes, au sens juridique, pour y intégrer l'animal. Le droit différencie les personnes physiques et les personnes morales. L'ouvrage propose d'intégrer les animaux dans la catégorie des personnes physiques, en distinguant précisément les personnes humaines et les personnes non-humaines. Cette proposition doctrinale permettrait de doter les animaux, forts d'une personnalité juridique nouvelle, d'un statut cohérent et efficace. Elle ouvre également la voie à la création d'un droit du vivant autonome. Le premier ouvrage concernait l'animal de compagnie. Il s'agit désormais de s'intéresser aux animaux liés à un fonds lato sensu, c'est-à-dire les animaux de rente, de divertissement et d'expérimentation. Ce deuxième ouvrage vise à démontrer que le droit, dans une certaine mesure, doit s'adapter à l'évolution des connaissances scientifiques sur les animaux. Ce volume contient la Déclaration sur la personnalité juridique de l'animal du 29 mars 2019, dite Déclaration de Toulon. A vocation internationale, elle est déjà fortement reprise en Amérique latine et en Amérique centrale ainsi qu'en Inde. S'appuyant sur l'avancée des sciences, elle constitue le prolongement juridique de la Déclaration prononcée le 7 juillet 2012 à Cambridge reconnaissant une forme de conscience aux animaux."
La présidentialisation des institutions régionales : étude comparée, France, Espagne, Italie
by
Michaël Bardin
( Book )
1 edition published in
2018
in
French
and held by 13 WorldCat member libraries worldwide
Communément entendue aujourd'hui, la présidentialisation d'un régime, outre la référence classique faite aux régimes dits présidentiels, renvoie à la tendance des régimes parlementaires durant la seconde moitié du XXe siècle à la valorisation des exécutifs. Cette tendance, souvent vérifiée dans ce que l'on a appelé la rationalisation du régime parlementaire, a évolué vers une gradation des pouvoirs au bénéfice de l'exécutif et plus particulièrement de son chef. Cette évolution qui répond à un besoin des gouvernés, après la Seconde Guerre mondiale, d'une responsabilisation dans l'exercice du pouvoir s'accompagne évidemment d'une certaine personnalisation du pouvoir et a pu avoir pour résultat la stabilisation des régimes parlementaires à travers celle des exécutifs. À l'image des évolutions étatiques, la présidentialisation des institutions régionales est une conséquence des mutations qui ont marqué les régions françaises, espagnoles et italiennes. Les degrés de cette présidentialisation sont assurément extrêmement variables d'un système régional à l'autre car c'est l'histoire de l'État, l'acceptation de la structure régionale et son rôle dans l'organisation étatique qui influencent le plus souvent le rythme et l'ampleur des évolutions. En tout état de cause, cette présidentialisation des institutions régionales est la réponse choisie, dans des régimes parlementaires différents qui évoluent vers la prépondérance de l'exécutif, pour améliorer la décentralisation et faire face à ses dysfonctionnements
The UK challenge to Europeanization : the persistence of British Euroscepticism
by
European Union
( Book )
1 edition published in
2015
in
English
and held by 9 WorldCat member libraries worldwide
"Britain's part in the future of European integration remains at the forefront of political debate, with the prospect of a European Union exit referendum a real possibility. For EU membership to be so contentious for a long-standing member-state rules out problems of adjustment and accommodation. Euroscepticism is not marginal or temporary in the UK, it is a persistent and embedded facet of British political society. This timely book considers the UK as profoundly Eurosceptic, and analyses its distinctive Euroscepticism and resistance to Europeanisation in many aspects of its culture and in its core institutions. Addressing a range of topics from the press to defence, it cuts across history, politics, cultural studies, economics and international relations and offers a rich, original and interdisciplinary contribution to the emerging field of Eurosceptic studies."
ELECTIONS LOCALES ET DEMOCRATIE REPRESENTATIVE
by
Valerie Collomp
( Book )
2 editions published between
1995
and 1996 in
French
and held by 7 WorldCat member libraries worldwide
DECENTRALISATION CARRIED OUT BY THE GOVERNMENT, CAN CONTRIBUE TO REINFORCE DEMOCRACY IN CONDITION THAT THE RECOGNITION OF THESE LOCAL FREEDOMS BE ACCOMPANIED BY A DEMOCRATIC ORGANISATION OF THE ADMINISTRATION. THE LEGISLATOR OF 1982 PUT DECENTRALISATION INTO EFFECT WITH THE DEMOCRATIC OBJECTIVE OF RESOLVING THE PRESENT POLITICAL REPRESENTATION CRISIS. UNTIL THIS TIME LITTLE ATTENTION WAS GIVEN TO THE CRITIZENS PARTICIPATION IN ADMINISTRATION, ATTEMPTS WERE MADE TO RECTIFY THE DEMOCRATIC DEFICIT NOTED ON ALL LEVELS. HOWEVER THE LEGISLATOR NEGLECTED TO RETURN TO THE VERY FOUNDATION OF LOCAL DEMOCRACY WHICH IS THE REPRESENTATIVE SYSTEM. THIS REPRESENTATIVE SYSTEM, WHICH STARDED BY A USURPATION OF POWER BY A SMALL NUMBER OF ELITE INDEPENDANT VOTER, HAS SINCE BECOME DEMOCRATICISED BY THE POWER OF VOTING. THE POPULATION VOTES FOR A CANDIDATE EXPRESSING THEIR OPINION AND THE CANDIDATE MUST CARRY OUT HIS ENGAGEMENTS OR RUN THE RISK OF NOT BEING REELECTED. THE ELECTED ASSEMBLY MIRRORS THE POPULATION. HOWEVER, IN ORDER TO HAVE A NEARLY "TRUE REPRESENTATION" AT LOCAL ELECTIONS IT IS NECESSARY THEY BE CARRIED OUT IN A TRUE DEMOCRATIC FASHION. THIS IS APPEARS, IS NOT ALWAYS THE CASE IN LOCAL ELECTIONS. FIRST OF ALL IT IS NECESSARY TO FIND OUT IF THE POPULATION PARTICIPATING IN THE DESIGNATION OF LOCAL ADMINISTRATORS, IDENTITY TO THE LOCAL POPULATION. THE LOCAL ASSEMBLY CAN ONLY REFLECT THE POPULATION IF IT EMANATES FROM IT. SECONDLY, IT IS IMPORTANT TO CHECK IF THE VOTERS ARE TRUELY REPRESENTATIVE OF THE POPULATION, THAT IS TO SAY AN OBJECTIVE, CROSS SECTION AND ALSO IF THE CANDIDATES ELECTED ARE A TRUE REPRESENTATION OF THE POPULATION
La cour constitutionnelle italienne et le référendum abrogatif
by
Julien Giudicelli
( Book )
2 editions published between
2002
and 2004 in
French
and held by 7 WorldCat member libraries worldwide
Le référendum abrogatif italien est une institution insolite de démocratie semi-directe. Elle est désormais ancrée dans le panorama des instruments de lutte politique transalpins depuis les années 1970. Le Constituant avait établi des causes d'inadmissibilité de la requête référendaire dont le contrôle échoit à la Cour constitutionnelle. À l'occasion d'une jurisprudence foisonnante, cette dernière a non seulement précisé les causes explicites d'inadmissibilité, mais a également dégagé d'une lecture systémique de la Constitution de nombreuses causes implicites d'interdiction, tant formelles que substantielles. Cet élargissement du champ du contrôle préalable d'admissibilité, critiqué par une partie de la doctrine, répond à l'exigence de clarté de la question et au respect de la hiérarchie des sources. Certaines contradictions jurisprudentielles de la Cour ont pu cependant faire craindre la dérive d'un pouvoir discrétionnaire qu'elle se serait indûment arrogé en matière d'appréciation préalable de la question référendaire. La Cour Constitutionnelle a de surcroît précisé que l'examen préalable d'admissibilité de la requête n'était pas exclusif d'un contrôle de constitutionnalité répressif de la norme référendaire. Cette affirmation jurisprudentielle de principe est corroborée par une analyse de la nature du référendum abrogatif et par la réfutation de la thèse de l'autorité de chose jugée des arrêts rendus en matière d'admissibilité. L'invalidation éventuelle d'une norme référendaire pose néanmoins le problème d'une remise en cause possible de la décision populaire. L'utilisation des techniques contentieuses de la Cour constitutionnelle permettrait cependant d'éviter le risque de sa "délégitimation"
Le statut constitutionnel de l'administration en Italie : contribution à l'étude de l'administration dans la démocratie constitutionnelle
by
Jean Fougerouse
( Book )
2 editions published between
1999
and 2003 in
French
and held by 6 WorldCat member libraries worldwide
LA PRESENCE, INHABITUELLE DANS UNE CONSTITUTION, DE DISPOSITIONS RELATIVES A L'ORGANISATION ET AU FONCTIONNEMENT DE L'ADMINISTRATION FAIT DE L'ITALIE UN DOMAINE D'ETUDE PRIVILEGIE POUR LE JURISTE A LA RECHERCHE D'UN STATUT CONSTITUTIONNEL DE L'ADMINISTRATION. MAIS L'OPTION CHOISIE PAR LES CONSTITUANTS FAIT APPARAITRE QUE LES DISPOSITIONS PRESENTES DANS LA CHARTE FONDAMENTALE SONT LE FRUIT DE COMPROMIS ENTRE PLUSIEURS FONCTIONS ET CONTRAINTES PESANT SUR L'ADMINISTRATION DANS UN ETAT CONSTITUTIONNEL (PARTICULIEREMENT LA DEMOCRATISATION IMPLIQUANT UN LIEN AVEC LES FORCES POLITIQUES ET L'INDEPENDANCE NECESSAIRE A L'IMPARTIALITE DE L'EXERCICE DE LA FONCTION EXECUTIVE). LA JURISPRUDENCE PROLIXE DE LA COUR CONSTITUTIONNELLE PERMET DE DEGAGER LE SENS POSITIF DONNE AUX DIVERSES DISPOSITIONS CONSTITUTIONNELLES ET AINSI D'ELABORER UN VERITABLE STATUT CONSTITUTIONNEL DE L'ADMINISTRATION, FONDE SUR DES PRINCIPES ET DES GARANTIES. TROIS GRANDS PRINCIPES ONT ETE DEGAGES PAR LA COUR GRACE A UN TRAVAIL DE SYSTEMATISATION DES DIVERSES NORMES CONSTITUTIONNELLES QU'ELLE A OPERE : LE PRINCIPE DE LEGALITE, D'IMPARTIALITE, ET DE BON FONCTIONNEMENT. CHACUN DE CES PRINCIPES A UNE VALEUR CONSTITUTIONNELLE ET DES APPLICATIONS QUI S'IMPOSENT AUSSI BIEN AU PLAN DE LA FONCTION QU'A CELUI DE L'ORGANISATION ADMINISTRATIVE. POUR COMPLETER UNE OEUVRE EN PERPETUEL MOUVEMENT, LA COUR A JUGE BON DE RATTACHER DES GARANTIES CONSTITUTIONNELLES AUX PRINCIPES SUS-INDIQUES AFIN D'EN ASSURER UNE MEILLEURE APPLICATION. IL S'AGIT DE GARANTIES TANT INSTITUTIONNELLES QUE JURIDICTIONNELLES ET ENFIN PERSONNELLES. LES PREMIERES S'IDENTIFIENT AU PRINCIPE CONSTITUTIONNEL DE RESPONSABILITE DE L'ADMINISTRATION. LA DEUXIEME SERIE DECRIT LES ORGANES ET LES PRINCIPES CONSTITUTIONNELS DU CONTROLE JURIDICTIONNEL DE L'ADMINISTRATION. ENFIN, LA TROISIEME SERIE EXPOSE LE STATUT CONSTITUTIONNEL DES AGENTS PUBLICS. L'OEUVRE DE LA COUR REPRESENTE EN OUTRE UNE CONTRIBUTION A LA REEVALUATION DE LA SPECIFICITE DES REGLES RELATIVES AL'ADMINISTRATION EN CE QUE LE PRINCIPE D'EGALITE, VERITABLE PILIER DU SYSTEME CONSTITUTIONNEL DE LA CONSTITUTION ITALIENNE, LUI SERT A REAJUSTER CES PARTICULARITES AUX NECESSITES REELLES DE L'ADMINISTRATION. C'EST CE QUI DONNE UNE IMAGE A LA FOIS TRADITIONNELLE ET RENOVEE DU
more
fewer
Audience Level
0

1
General
Special
Audience level: 0.88 (from 0.71 for The UK cha ... to 0.92 for Présence ...)
Related Identities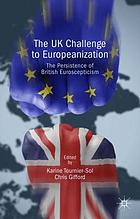 Covers
Alternative Names
Centre universitaire de Toulon et du Var

La Garde (Var)

Prifysgol Toulon

Toulon (Var)

Universidade de Toulon

Universitas Telonensis

Universitas Toulon universitas di Perancis

Universitat de Tolon

Universität Toulon-Var Universität in Frankreich

Universitato de Tulono

Université de Toulon

Université de Toulon et du Var

Université d'été de Toulon

Université du Sud Toulon et du Var

Université du sud - Toulon - Var

Université du Var

Université La Garde

Université Toulon

University of the South Toulon-Var

University of the South universiteit in Toulon, Frankrijk

University of Toulon.

University of Toulon French public university created in 1979 in Toulon, France

USTV

UTLN.

UTV

Тулонскі ўніверсітэт

אוניברסיטת טולון אוניברסיטה בצרפת

トゥーロン大学

土伦大学

Languages