Kramer, Michael
Most widely held works by Michael Kramer
Santa Fe dead
by
Stuart Woods
( Recording )
11 editions published in
2008
in
English
and held by 1,506 WorldCat member libraries worldwide
You're a rich, successful Hollywood producer who awakens the morning before Thanksgiving in your Santa Fe home with no memory of the previous night. You leave to fly your private plane to Los Angeles. A breakdown forces you to spend the holiday isolated in a small airport town. When you finally see the newspaper the next day, you read that the bodies of your wife, your business partner and a third man--assumed to be you--have been found in the guest room of the Santa Fe residence
Santa Fe edge
by
Stuart Woods
( Recording )
6 editions published in
2010
in
English
and held by 1,341 WorldCat member libraries worldwide
Ed Eagle, the six-foot-six, take-no-prisoners Santa Fe attorney, has recovered from his encounters with Mexican organized crime and, more treacherously, his ex-wife, Barbara. Now, a mysterious new client has come his way, one who may shed light into some dark corners of Ed's past and put him in danger once more
Short straw
by
Stuart Woods
( Recording )
10 editions published between
2006
and 2010 in
English
and held by 1,327 WorldCat member libraries worldwide
Having married the seductive Barbara Kennedy against his better judgment, Santa Fe lawyer Ed Eagle awakens the morning after his fortieth birthday to discover that his wife has vanished and that all of his money has been wired to Mexico
Crossroads of twilight
by
Robert Jordan
( Recording )
10 editions published in
2003
in
English
and held by 928 WorldCat member libraries worldwide
Mat Cauthon flees the Shadow and the Seanchan Empire with the kidnapped Daughter of the Nine Moons, while Perrin Aybara seeks to free his captive wife, and Egwere al'Vere seeks to reunite the Aes Sedai
The gathering storm
by
Robert Jordan
( Recording )
10 editions published between
2009
and 2012 in
English
and held by 875 WorldCat member libraries worldwide
The beginning of the dramtic conclusion as Rand al'Thor, the Dragon Reborn, struggles to unite the fractured network of Kingdoms and alliances in preparation for the Last Battle with the Seanchan
Towers of midnight
by
Robert Jordan
( Recording )
10 editions published between
2010
and 2012 in
English
and held by 863 WorldCat member libraries worldwide
Perrin Aybara must elude his longtime enemy, the Whitecloaks, while simultaneously battling a new foe who has yet to reveal himself. Elsewhere, Matrim Cauthon must once again confront the stone gateway keepers, the Aelfinn and the Eelfinn
A memory of light
by
Robert Jordan
( Recording )
9 editions published in
2013
in
English
and held by 829 WorldCat member libraries worldwide
In the Field of Merrilor, the rulers of the nations join behind Rand al'Thor, or against him, to either aid or stop his plans to unseal the Dark One's prison - which could either be a sign of madness or the last hope of mankind. The Trollocs have seized Caemlyn, Perrin Aybara battles Slayer, and the fate of all humanity will be decided in Shayol Ghul. The Wheel is turning and the Age is coming to an end. The last battle will determine the fate of the world in the final book of The Wheel of Time
Triptych
by
Karin Slaughter
( Recording )
7 editions published between
2006
and 2011 in
English
and held by 811 WorldCat member libraries worldwide
From Atlanta's wealthiest suburbs to its stark inner-city housing projects, a killer has crossed the boundaries of wealth and race. And the people who are chasing him must cross those boundaries, too. Among them is Michael Ormewood, a veteran detective whose marriage is hanging by a thread--and whose arrogance and explosive temper are threatening his career. And Angie Polaski, a beautiful vice cop who was once Michael's lover before she became his enemy. But unbeknownst to both of them, another player has entered the game: a loser ex-con who has stumbled upon the killer's trail in the most coincidental of ways--and who may be the key to breaking the case wide open
Winter's heart
by
Robert Jordan
( Recording )
17 editions published between
2000
and 2011 in
English
and held by 792 WorldCat member libraries worldwide
The ninth in The Wheel of Time series, begins with Rand on the run with Min. Faile, with the Aiel Maidens, Bain and Chiad, is prisoner of Sevanna's sept. Perrin is hunting desperately for Faile. With Elyas Machera, Berelain, the Prophet, and a very mixed "army" of disparate forces, he is moving through a country rife with bandits and roving Seanchan. The Forsaken are ever more present, and united, and the man called Slayer stalks Tel'aran'rhiod and the wolfdream. In Ebou Dar, the Seanchan princess known as Daughter of the Nine Moons arrives - and Mar, who has been recuperating in the Tarasin Palace, is introduced to her. Will the marriage that has been foretold come about?
The dragon reborn
by
Robert Jordan
( Recording )
9 editions published between
1997
and 2004 in
English
and held by 753 WorldCat member libraries worldwide
Rand Al'Thor, the long-prophesied leader who will save the world, is on the run from his destiny. Able to touch the One Power, but unable to control it, Rand knows that he must ultimately face the Dark One--in a battle to the death. But, how?
more
fewer
Audience Level
0

1
Kids
General
Special
Audience level: 0.11 (from 0.08 for The call o ... to 0.11 for Santa Fe d ...)
Related Identities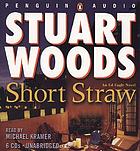 Languages
Covers