Soviet Union
Overview
| | |
| --- | --- |
| Works: | 9,181 works in 11,965 publications in 3 languages and 57,408 library holdings |
| Genres: | Constitutions Treaties Statutes and codes Constitution |
| Roles: | isb, Other, Editor, Performer, Donor, Contributor, Honoree, Publisher |
| Classifications: | JN6518, 320.947 |
Most widely held works about Soviet Union
more
fewer
Most widely held works by Soviet Union
The Soviet system of government
by
John N Hazard
( Book )
6 editions published between
1957
and 1962 in
English
and held by 552 WorldCat member libraries worldwide
Appendices (p. 221-262): Constitution (fundamental law) of the Union of Soviet Socialistic Republics as amended to January 1, 1964.--Rules of the Communist Party of the Soviet Union adopted by the Twenty-second Party Congress October 31, 1961. Bibliography: p. 263-274
The government of the Soviet Union
by
Samuel N Harper
( Book )
2 editions published in
1949
in
English
and held by 382 WorldCat member libraries worldwide
The Soviet system, as it came to be called from the name of its governmental organs, was not only the product of revolution; it became the instrument of a continuing revolution. Its authors still insist on the essentially revolutionary character of their regime even after 20 years. At the present writing the Bolsheviks speak of a "turning-point" in the political life of the country and in the politics of the Revolution, which is taking the form of new constitutions and at the same time of the most extensive and ruthless "purge" in the history of the Revolution. Under a revolutionary regime of constant and intense struggle, political control and manipulation have been extended to all fields. Thus the Soviet system represents a type of "totalitarian" state. It will be necessary in this analysis of the Government of the Soviet union to include institutions and organizations that ordinarily play only secondary roles in the political structure of a community. The Soviet trade or labor unions and the cooperative societies have functions which would be classified as essentially governmental in Western parliamentary systems. The word "government" in the title must therefore be understood in a very broad sense. It would perhaps have been more correct to have titled this study "the functioning of Bolshevism."--Preface
Soviet civil law : private rights and their background under the Soviet regime : comparative survey and translation of the Civil Code, Code of Domestic Relations, Judiciary Act, Code of Civil Procedure, laws on nationality, corporations, patents, copyright, collective farms, labor, and other related laws
by
Vladimir Gsovski
( Book )
in
English
and held by 358 WorldCat member libraries worldwide
more
fewer
Audience Level
0

1
Kids
General
Special
Audience level: 0.48 (from 0.24 for The game ... to 0.71 for The federa ...)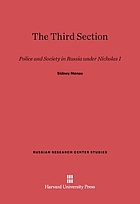 Covers
Alternative Names
An t-Aonadh Sobhiatach

An tAontas Sóivéadach

Aunione Sovieteca

Bashkimi Sovjetik

Ber. ha-M.

Berit ha-Moʻatsot

D Union vo de Sozialistische Sowjetrepublike

ESSD

Firaisan'ny Repoblika Sosialista Sovietika

FSSR

Inyon di sé répiblik sosyalis sovyétik

Ìsọ̀kan Sófìẹ̀tì

Ittiḥād al-Sūfiyītī

Ittiḥād-i Jamāhīr-i Ishtirākīyah-i Shūrāʾīyah

Ittiḥād-i Shūravī

Kappon ti Sobiet

Kesatuan Republik Sosialis Soviet

KhSHM

Kungiyar Sobiyet

Liên Xô

Midowga Sofiyet

Neuvostoliitto

Nevondkundaližiden Socialistižiden Tazovaldkundoiden Ühtištuz

Nevvostoliitto

Nõukogude Sotsialistlike Vabariikide Liit

Nõvvokogo Liit

Ounion Sobiética

Padomju Savienība

Padomju Sociālistiko Republiku Savienība

PSRS

Republik-Republik Kesatuan Soviet Sosialis

Rusiyah

Rusland

Russia

Russia (1923- U.S.S.R.)

Russia (U.S.S.R.)

Russie (1923- U.R.S.S.)

Russland

Rusyah

S.S.S.R.

Sahaphāp Sōwīat

Savez Sovjetskih Socijalističkih Republika

Shūravī

SNTL

Sobhieṭ Ẏuniẏana

Sobietar Errepublika Sozialisten Batasuna

Sofiet Gesamnung

sofygu'e

Soiouz Sovetskikh sotsialistitcheskikh respoublik

Soiouz sovietskikh sotsialistitcheskikh respoublik

Soi︠u︡z Radi︠a︡nsʹkykh Sot︠s︡ialistychnykh Respublik

So︠i︡uz Sovetskikh Sot︠s︡ialisticheskikh Respublik

Soi︠u︡z SSR

Sojusz Socjalistycznych Sowjeckich Republik

Sojuz Radjans'kich Sozialističnich Respublik

Sojuz Soveckikh Socialističeskikh Respublik

Sojuz Sovetskich Socialističeskich Respublik

Sojuz Sovetskih Socialističeskih Respublik

Soṿet-Rusland

Sovet Sosialist Cömhüriätlär Berlege

Sovet Sosialist Respublikaları İttifaqı

Sovet Sotsialistlik Respublikalari Ittifoqi

Sovetakan Sotsʻialistakan Hanrapetutʻyunneri Miutʻyun

Sovetakan Sotsʻialistakan Ṛespublikaneri Miutʻyun

Sovetler Soyuzı

Sovétríkin

Sovetskiĭ Soi︠u︡z

Sovetskiy Soyuz

Sovetsky Soyuz

Sovětský svaz

Sovetunio

Soviet Siā-hōe-chú-gī Kiōng-hô-kok Liân-ha̍p

Soviet Union

Soviet Yi Benno

Sovietia

Sovietsky zväz

Sovietų Sąjunga

Soviyat Yūniyan

Sovjet-Unie

Sovjetlett

Sovjetlihttu

Sovjetlitto

Sovjetsamveldið

Sovjetska zveza

Sovjetski savez

Sovjetunionen

Sovyätabalatam

Sovyet Sosyalist Cumhuriyetler Birliği

Sowét Ittipaqi

Sowjetski zwězk

Sowjetski zwjazk

Sowjetunie

Sowjetunion

Sowjetunioon

Sowjetunioun

Sowjetuny

Soyuz Sovetskikh Sotsialisticheskikh Respublik

Soyuz SSR

SRSR

SSCB

SSHM

SSR Kavširi

SSṚM

SSSR

SSSR (Sojuz Sovetskich Socialističeskich Respublik)

Sû-lièn

Sŭ-lièng

Suhlienz

Suoviet Yuunian

Šura Socialist Gümhurietleri Ittipaky

Šura Sosyalist Ǧümhuriyetleri Ittifaqï

Şuralar Sotsialist Cumhuriyetleri Birligi

Şuralar Sotsialistik Cumhuriyetleri Birligi

Susyalista Suwit Republikakunap Huñun

Şyra Sosjalist Cumhyrijjẹtlẹri Ittifakĭ

Szovjetunió

Tarību Sājonga

Tarybų Socialistinių Respublikų Sąjunga

Tetã peteĩ reko Soviétiko

tiddukla n Suvyit

TSRS

TSSS

U.R.S.S.

U.S.S.R

UdSSR

UdSSR (Union der Sozialistischen Sowjetrepubliken)

UdSSSR

Umoja wa Kisovyeti

Unaniezh ar Republikoù Sokialour ha Soviedel

Uni de Republicas Sosialiste Soviet

Uni soviet

Uni sovjet

Uni Sovyèt

União Soviética

Unió de Repúbliques Socialistes Soviètiques

Unio Sovietica

Union de las Republicas Socialistas Sovieticas

Union de Repubbriche Soçialiste Sovietiche

Unión de Repúblicas Socialistas Soviéticas

Union der Sozialistischen Sowjet-Republiken

Union der SSR

Union des républiques socialistes soviétiques

Union di Republegh Socialist Sovietegh

Union of Soviet Socialist Republics

Union Soviètega

Union Sovietic

Unión Soviética

Union Sovietiko

Union soviétique

Union Sovyetika

Unione Sovietica

Unione Suvietica

Unioni Suviètica

Uniun sovietica

Uniunea Republicilor Sovietice Socialiste

Unjoni Sovjetika

Unnaneys ny Pobblaghtyn Soveidjagh Soshiallagh

Unnion Soviétique

Unyon Sobyet

Unyong Sobyet

UoSSR

URSS

URSS (Union des Républiques socialistes soviétiques)

USSR

USSR (Union of Soviet Socialist Republics)

Xunión Soviética

Yekîtiya Komarên Sovyet ên Sosyalîst

Yewiya Sowyeti

Yr Undeb Sofietaidd

Zȯvlȯlt Kholboot Uls

ZSRR

ZSRS

ZSSR

Związek Radziecki

Związek Socjalistycznych Republik Radzieckich

Związek Socjalistycznych Republik Sowieckich

Ένωση Σοβιετικών Σοσιαλιστικών Δημοκρατιών

Зүблэлтэ холбоото улас

Зөвлөлт Холбоот Улс

Иттиҳоди Шӯравӣ

Кеңестік Социалистік Республикалар Одағы

Республикэ Совет Социал Зэгуэтхэр

Савез Совјетских Социјалистичких Република

Саюз Савецкіх Сацыялістычных Рэспублік

Совет Социализм Республик-влак Ушем

Совет Социалист Республикаланы Союзу

Совет Социалистик Җөмһүриятләр Берлеге

Советий Социализма Республикай Союз

Советон Цæдис

Советонь Соткс

Советски Сојуз

Советский Союз

Советской Социалистической Республикаослэн Союззы

Сӧветскӧй Социалистическӧй Республикаяслӧн Союз

Советтик Социалисттик Республикалар Союзу

Советэнь Вейсэндявкс

Совиет Унион.

Союз Радянських Соціалістичних Республік

Союз Советских Социалистических Республик

ССРГ

ССРС

ССРЭ

СССР

СССР (Союз Советских Социалистических Республик)

Съвѣтьскъ Социалистичьскъ Димократїи Съвѫꙁъ

Сэбиэт Социалист Республикалар Холбоhуга

Униуня Совиетикэ

Խորհրդային Ընկերվարական Հանրապետութիւններու Միութիւն

ԽՍՀՄ

ברית המועצות

סאוועטן פארבאנד

اتحاد جماهیر شوروی سوسیالیستی

الاتحاد السوفيتي

الاتحاد السوفييتى

د شوروي سوسياليستي جمهوريتونو اتحاد

س.س.ر.ي

سوويت يونين

سوویت اتحاد

سوۋېت ئىتتىپاقى

سویت یونین

شوروی

صؤوِت اِتِفاق

لإتحاد السوڤياتي

یەکێتیی سۆڤیەت

ސޯވިއެޓް އިއްތިހާދު

ߛߏߝ߭ߌߦߋ ߘߍ߭

सोभियत सङ्घ

सोवियत संघ

सोव्हियेत संघ

ছ'ভিয়েট সংঘ

সোভিয়েত ইউনিয়ন

ਸੋਵਿਅਤ ਸੰਘ

સોવિયેત યુનિયન

ସୋଭିଏତ ସଂଘ

சோவியத் ஒன்றியம்

సోవియట్ యూనియన్

ಸೊವಿಯೆಟ್ ಒಕ್ಕೂಟ

സോവിയറ്റ് യൂണിയൻ

සෝවියට් සංගමය

สหภาพโซเวียต

ສະຫະພາບໂຊວຽດ

ဆိုဗီယက်ပြည်ထောင်စု သမ္မတနိုင်ငံ

საბჭოთა კავშირი

სხუნუეფიშ სოციალისტური რესპუბლიკეფიშ რსხუ

소련

ሶቪዬት ሕብረት

សហភាព​សូវៀត

ᱥᱚᱵᱷᱤᱭᱮᱴ ᱥᱟᱶᱛᱟ

ソビエト社会主義共和国連邦

ソビエト連邦

ソ連

蘇聯

𐌲𐌲𐌲𐌸

Languages