Russell Sage Foundation
Most widely held works about Russell Sage Foundation
more
fewer
Most widely held works by Russell Sage Foundation
Poverty traps
by
Samuel Bowles
( )
9 editions published in
2006
in
English
and held by 2,080 WorldCat member libraries worldwide
Much popular belief, and public policy, rests on the idea that those born into poverty have it in their powers to escape. But the persistence of poverty and ever-growing economic inequality around the world has led to many economists to seriously question the model of individual economic self-determination when it comes to the poor. In this book, the contributors argue that there are many conditions that may trap individuals, groups, and whole economies in intractable poverty. For the first time the editors have brought together the perspectives of economies, economic history, and sociology to assess what we know, and don't know, about such traps
The Foundation directory
( )
in
English
and held by 1,975 WorldCat member libraries worldwide
"Published by the nonprofit Foundation Center, the Foundation Directory is a leading source of information on U.S. grantmakers and their grantmaking activities. It provides descriptions of more than 100,000 independent, operating, company-sponsored, and community foundations as well as corporate giving programs and grantmaking public charities. The file includes descriptions of active and terminated grantmakers. In-depth information on specific grants made by these organizations can be found in File 27, Foundation Grants Index."--Dialog Bluesheet guide
Religion and democracy in the United States : danger or opportunity?
by
Alan Wolfe
( )
2 editions published in
2010
in
English
and held by 1,632 WorldCat member libraries worldwide
The United States remains a deeply religious country and religion plays an inextricably critical role in American politics. Controversy over issues such as abortion is fueled by opposition in the Catholic Church and among conservative Protestants, candidates for the presidency are questioned about their religious beliefs, and the separation of church and state remains hotly contested. While the examination of religion's influence in politics has long been neglected, in the last decade the subject has finally garnered the attention it deserves. In Religion and Democracy in the United States, prominent scholars consider the ways Americans understand the relationship between their religious beliefs and the political arena. --From publisher's description
Categorically unequal : the American stratification system
by
Douglas S Massey
( )
9 editions published between
2007
and 2008 in
English
and held by 1,575 WorldCat member libraries worldwide
"The United States holds the dubious distinction of having the most unequal income distribution of any advanced industrialized nation. While other developed countries face similar challenges from globalization and technological change, none rivals America's singularly poor record for equitably distributing the benefits and burdens of recent economic shifts. In Categorically Unequal, Douglas S. Massey weaves together history, political economy, and even neuropsychology to provide a comprehensive explanation of how America's culture and political system perpetuates inequalities between different segments of the population."--BOOK JACKET
A nation by design : immigration policy in the fashioning of America
by
Aristide R Zolberg
( )
6 editions published between
2006
and 2008 in
English
and held by 1,507 WorldCat member libraries worldwide
'A Nation by Design' is a thorough, authoritative account of American immigration history and the political and social factors that brought it about. It shows how America has struggled to shape the immigration process to construct the kind of population it desires
Prosperity for all? : the economic boom and African Americans
by
Robert D Cherry
( )
4 editions published in
2000
in
English
and held by 1,292 WorldCat member libraries worldwide
"Prosperity for All? reveals that while African Americans benefit in many ways from a strong job market, serious problems remain. Research presented in this book shows that the ratio of black to white unemployment has actually increased over recent expansions
Two worlds of childhood: U.S. and U.S.S.R.
by
Urie Bronfenbrenner
( Book )
10 editions published between
1970
and 1978 in
English
and held by 1,269 WorldCat member libraries worldwide
Drawing on cross-cultural research data and related findings, this book presents a comparative examination of the socialization process in the Soviet Union and the United States, and relates the findings to the present and future societies at large. It begins with descriptive facts, examines their implications in light of data and theory from the social sciences, and ends with a blueprint for change within our own society. The socialization process is analyzed as it occurs in a series of social contexts beginning with the family, then proceeding to other settings such as preschool centers, children's groups, classrooms, neighborhoods, communities, and the nation as a whole. In terms of socialization, the major difference between the two cultures lies in the contrast between a collective centered and family-centered system of child rearing. The first chapters consider the role of family and collective settings in the Soviet Union and their psychological implications. The remainder of the book considers American approaches to socialization, identifying and describing the major environmental influences on the behavior and development of children, and their increasing importance. The author concludes that the rather different Soviet approach to socialization has significance for our own problems. (Author/JLB)
Resilient city : the economic impact of 9/11
( )
5 editions published in
2005
in
English
and held by 1,226 WorldCat member libraries worldwide
"Assessing multiple facets of the New York City economy in the years after 9/11, Resilient City discerns many hopeful signs among persistent troubles. Analysis by economist Sanders Korenman indicates that the value of New York-based companies did not fall relative to other firms, indicating that investors still believe that there are business advantages to operating in New York despite higher rates of terrorism insurance and concerns about future attacks. Cordelia W. Reimers separates the economic effects of 9/11 from the effects of the 2001 recession by comparing employment and wage trends for disadvantaged workers in New York with those in five major U.S. cities. She finds that New Yorkers fared at least as well as people in other cities, suggesting that the decline in earnings and employment for low-income New York workers in 2002 was due more to the recession than to the effects of 9/11. Still, troubles remain for New York City. Howard Chernick considers the substantial fiscal implications of the terrorist attacks on New York City, estimating that the attack cost the city about three billion dollars in the first two years alone; a sum that the city now must make up through large tax increases, spending cuts, and substantial additional borrowing, which will inevitably be a burden on future budgets." "The terrorist attacks of 9/11 dealt a severe blow to the economy of New York City, but it was far from a knock-out punch. Resilient City shows that New York's dynamic, flexible economy has absorbed the pain and hardships of the attacks, and provides a thorough, authoritative assessment of what, so far, has been a strong recovery for New York."--Jacket
Unequal time : gender, class, and family in employment schedules
by
Dan Clawson
( )
4 editions published in
2014
in
English
and held by 1,220 WorldCat member libraries worldwide
"Unequal Time investigates the connected schedules of four health sector occupations: professional doctors and nurses, and working-class EMTs and nursing assistants. While the work-family literature mostly examines the hours people work, Clawson and Gerstel delve into the process through which schedules are set, negotiated, and contested. They show how workers in all four occupations experience the effects of schedule uncertainty but do so in distinct ways, largely shaped by the intersection of gender and class. Doctors, who are largely male and professional, have significant control over their schedules, though they often claim otherwise, and tend to work long hours because they earn respect from their peers for doing so. By contrast, nursing assistants, primarily female and working-class, work demanding hours because they face penalties for taking time off, no matter how valid the reasons. Without institutional support, they often turn to coworkers to help create more orderly lives."--Publisher's Web site
Social science for what? : philanthropy and the social question in a world turned rightside up
by
Alice O'Connor
( )
8 editions published in
2007
in
English
and held by 1,138 WorldCat member libraries worldwide
Introduction -- Engaging the social question at the early Russell Sage Foundation -- Social science, the social question, and the value-neutrality debate -- Reversing roles, recasting the debate, and changing history -- The poor law, the social question, and the new politics of reform -- The gospel of wealth, the social question, and the counterattack -- Conclusion
more
fewer
Audience Level
0

1
Kids
General
Special
Audience level: 0.19 (from 0.05 for Making Ame ... to 0.81 for Department ...)
Related Identities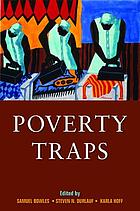 Covers
Alternative Names
New York Russell Sage Foundation

RSF

Russell Sage Foundation for the Improvement of Social and Living Conditions

Russell Sage foundation maison d'édition

Russell Sage Foundation, New York.

Sage Foundation

Sage Foundation (New York)

קרן ראסל סייג'

羅素·賢者基金會

拉塞尔·塞奇基金会

Languages