United Nations Security Council
Most widely held works about United Nations
more
fewer
Most widely held works by United Nations
Resolutions and statements of the United Nations Security Council (1946-2000) : a thematic guide
by
Karel Wellens
( Book )
3 editions published in
2001
in
English
and held by 226 WorldCat member libraries worldwide
"As the ever increasing number of Security Council resolutions and statements is nowadays easily available through the UN home page, this booklet will guide you thematically through these documents without the texts of the resolutions and statements being reproduced." "This work contains the essential tools, presented in a chronological order, and classified on a topic basis to help you find and compare the English and French texts electronically."--BOOK JACKET
Resolutions
by
United Nations
( )
in
English
and held by 87 WorldCat member libraries worldwide
more
fewer
Audience Level
0

1
Kids
General
Special
Audience level: 0.14 (from 0.00 for Report of ... to 0.89 for The causes ...)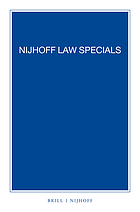 Covers
Alternative Names
United Nations
An-chôan Lí-sū-hōe

ANO Drošības padome

Anzen-Hoshō-Rijikai

Apvienoto Nāciju Organizācija. Conseil de sécurité

Apvienoto Nāciju Organizācija. Security Council

Apvienoto Nāciju Organizācija. Sicherheitsrat

Apvienoto Nāciju Organizācija. Совет безопасности

Aseqqamu n Tɣellist n Yeɣlanen Yeddukklen

Baraza la Usalama la Umoja wa Mataifa

Bezpečnostná rada Organizácie Spojených národov orgán OSN poverený udržiavaním medzinárodného mieru a bezpečnosti

Birlashgan millatlar tashkilotining xavfsizlik kengashi

Birleşmiş Milletler Güvenlik Konseyi

Birləşmiş Millətlər Təşkilatının Təhlükəsizlik Şurası

Comhairle Slándála na Náisiún Aontaithe

Concilium Salutis

Conseil de Sécurité

Conseil de sécurité de l'ONU

Conseil de sécurité des Nations unies

Conseil de sécurité des Nations unies organe exécutif de l'Organisation des Nations unies

Consejo de Seguridad

Consejo de Seguridad de la ONU

Consejo de Seguridad de las Naciones Unidas

Consejo de Seguridad de las Naciones Unidas organismo de las Naciones Unidas

Conselh de Securitat de las Nacions Unidas

Conselho de Segurança das Nações Unidas

Consell de Seguretat de l'ONU Òrgan de les Nacions Unides encarregat de mantenir la pau

Consello de Seguridade das Nacións Unidas

Consèly de sècuritât des Nacions unies

Conseyu de Seguridá de les Naciones Xuníes

Consiglio di sicurezza delle Nazioni Unite organo delle Nazioni Unite

Consilio de Securitate del Nationes Unite

Consiliul de Securitate al ONU

Cyngor Diogelwch y Cenhedloedd Unedig

Dewan Kaamanan Pasarikatan Banso-Banso

Dewan Keamanan Perserikatan Bangsa-Bangsa

Dhéwan Kaamanan PBB

Dr Sicherheitsroot vo de Vereinte Natione

Egyesült Nemzetek Szervezete Biztonsági Tanácsa az ENSZ egyik szervezete

Filankevi-pilaminan'ny Firenena Mikambana

FN:s säkerhetsråd

FN Sikkerhetsrådet

FN's sikkerhedsråd

FNs sikkerhetsråd FNs handlingsorgan

Förenta nationerna Säkerhetsrådet

Forente nasjoner Sikkerhetsrådet

Golaha Amniga Qaramada Midoobay

Hội đồng Bảo an Liên Hiệp Quốc Cơ quan chính trị quan trọng nhất và hoạt động thường xuyên của Liên Hiệp Quốc, chịu trách nhiệm chính về việc duy trì hòa bình và an ninh quốc tế

Hội đồng bảo an Liên Hợp Quốc

Ibhunga lezokhuseleko leZizwe eziManyeneyo

JTO Saugumo Taryba

Jungtinės Tautos Saugumo Taryba

Jungtinių Tautų Saugumo Taryba

Kapulungang Panseguridad ng mga Nagkakaisang Bansa

Këshilli i Sigurimit i Organizatës së Kombeve të Bashkuara

Kokusai Rengo Anzen Hosho Rijikai

Konseya Ewlekariyê ya Neteweyên Yekbûyî

Konsilio de Sekureco de Unuiĝintaj Nacioj

Kuzul Surentez ar Broadoù Unanet

Majlis Keselamatan Pertubuhan Bangsa-Bangsa Bersatu

Naciones Unidas. Consejo de Seguridad

Naciones Unidas. Consell de Seguretat

Naciones Unidas. Security Council

Nacions Unides. Conseil de Sécurité

Nacions Unides. Consejo de Seguridad

Nacions Unides. Security Council

Nations Unies Conseil de sécurité

Nations Unies Security council

Nazio Batuen Segurtasun Kontseilua

Nazioni Unite. Consiglio di sicurezza

ONZ. Rada Bezpieczeństwa

Organizace spojených národů. Security Council

Organizacja Narodów Zjednoczonych Rada Bezpieczeństwa.

Organizacja Narodów Zjednoczonych. Security Council

Öryggisráð Sameinuðu þjóðanna

Rada bezpečnosti OSN

Rada Bezpieczeństwa ONZ.

Rada Bezpieczeństwa ONZ Jeden z sześciu głównych organów Organizacji Narodów Zjednoczonych, odpowiedzialny za utrzymanie bezpieczeństwa międzynarodowego

Rada Bezpieczeństwa Organizacji Narodów Zjednoczonych.

Savet bezbednosti Ujedinjenih nacija

Sécherheetsrot vun de Vereenten Natiounen

Security Council

Security Council of the United Nations

Security Council United Nations

Sekureso-Konsilistaro dil Unionita Nacioni

Sicherheitsrat

Sicherheitsrat der Vereinten Nationen Organ der Vereinten Nationen

Sikkerhetsrådet

Sovet Bezopasnosti

Sovet bezopasnosti OON

Trygdarráð ST

Tryggingsrådet i Dei sameinte nasjonane

UN Security council

UN-Sicherheitsrat

UN 안전보장이사회

United Nations Anzen-Hoshō-Rijikai

United Nations Biztonsági Tanács

United Nations Conseil de sécurité

United Nations Consejo de Seguridad

United Nations Conselho de Segurança

United Nations Consiglio di sicurezza

United Nations Hội đồng bảo an

United Nations Majlis al-Amn

United Nations Säkerhetsrådet

United Nations Scurity Council

United Nations Security Council

United Nations Security Council one of the six principal organs of the UN, charged with the maintenance of international peace and security

United Nations Shūrā-yi Amniyat

United Nations Sicherheitsrat

United Nations Sikerhetsrådet

United Nations Sikkerhetsrådet

United Nations Sovet bezopasnosti

United Nations Veiligheidsraad

United Nations Vijeće sigurnosti

United Nations شوراى امنيت

United Nations مجلس الأمن

Unitit Naitions Security Cooncil

UNSC

ÜRO Julgeolekunõukogu ÜRO organ

Varnostni svet OZN

Veiligheidsraad

Veiligheidsraad van de Verenigde Naties

Vereinte Nationen Anzen-Hoshō-Rijikai

Vereinte Nationen Conseil de Sécurité

Vereinte Nationen Consejo de Seguridad

Vereinte Nationen Security Council

Vereinte Nationen Sovet Bezopasnosti

Vereinte Nationen Veiligheidsraad

Vijeće sigurnosti Ujedinjenih naroda

Yhdistyneiden kansakuntien turvallisuusneuvosto yksi YK:n päättävistä elimistä

Οργανισμός Ηνωμένων Εθνών Συμβούλιο Ασφαλείας

Συμβούλιο Ασφαλείας

Συμβούλιο Ασφαλείας Ηνωμένων Εθνών

БMO-ның Именлек Советы

БМО Иминлек Шурасы

Біріккен Ұлттар Ұйымының Қауіпсіздік Кеңесі

НҮБ-ын Аюулгүйн Зөвлөл

Рада Безпеки ООН

Рада безпечности ОЗН

Рада Бясьпекі ААН

Савет безбедности Организације уједињених нација

Савет Бяспекі ААН

Совет Безопасности ООН Один из органов ООН, отвечающий за поддержание международного мира и безопасности

Совет Безопасности Организации Объединённых Наций

Совет за безбедност на ООН еден од шесте главни органи на ОН, одговорни за одржување на мирот во светот и неговата безбедност

Съвет за сигурност на ООН

Цолъарал Миллатазул ГІуцІцІиялъул ХІинкъибукІунгутІиялъул Совет

Шӯрои Амнияти Созмони Милали Муттаҳид

ՄԱԿ-ի Անվտանգության Խորհուրդ

ՄԱԿ-ի Ապահովութեան Խորհուրդ

אומות המאוחדות. מועצת הביטחון

<<ה>>אומות המאוחדות. מועצת הביטחון

האו"ם. מועצת הבטחון

האומות המאוחדות. מועצת הבטחון

זיכערהייטס ראט

מועצת הביטחון אחד מששת מוסדות האומות המאוחדות והגוף האמון על שמירת הביטחון והשלום בעולם

امنیت شورا

بچاؤ پریہا

بیرلشمیش میلتلر گوونلیک شوراسی

سلامتی کونسل

شورای امنیت سازمان ملل متحد یکی از ۶ ارگان سازمان ملل متحد که مسئول حفظ امنیت بین‌الملل است.

مجلس الامن

مجلس الأمن التابع للأمم المتحدة مجلس أمن حكومي

مجلس أمن الأمم المتحدة

ئەنجومەنی ئاسایشی نەتەوە یەکگرتووەکان

संयुक्त राष्ट्र सुरक्षा परिषद

জাতিসংঘ নিরাপত্তা পরিষদ

ਸੰਯੁਕਤ ਰਾਸ਼ਟਰ ਸੁਰੱਖਿਆ ਕੌਂਸਲ

ஐக்கிய நாடுகள் பாதுகாப்பு அவை

ఐక్యరాజ్య సమితి భద్రతా మండలి

ಭದ್ರತಾ ಮ೦ಡಳಿ

ವಿಶ್ವಸಂಸ್ಥೆಯ ಭದ್ರತಾ ಮಂಡಳಿ ವಿಶ್ವಸಂಸ್ಥೆಯ ಆರು ಪ್ರಮುಖ ಅಂಗಗಳಲ್ಲಿ ಒಂದಾದ, ಅಂತರರಾಷ್ಟ್ರೀಯ ಶಾಂತಿ ಮತ್ತು ಭದ್ರತೆಯ ನಿರ್ವಹಣೆಗೆ ಕಾರಣವಾಗಿದೆ

ഐക്യരാഷ്ട്രസഭ സുരക്ഷാസമിതി

එක්සත් ජාතීන්ගේ ආරක්ෂක මණ්ඩලය

คณะมนตรีความมั่นคงแห่งสหประชาชาติ

ကံင်သဳဂီုကၠီု

ကုလသမဂ္ဂ လုံခြုံရေးကောင်စီ ကမ္ဘာပေါ်ရှိငြိမ်းချမ်းရေးနှင့်လုံခြုံမှူရှိစေရန်ဖွဲ့ထားသောကုလသမ္မဂ္ဂ၏သီးခြားအဖွဲ့

გაეროს უშიშროების საბჭო გაერთიანებული ერების ორგანიზაციის ორგანო

გოეროშ უშქურანჯალაშ სხუნუ

국제연합 안전보장이사회

안보리

안전보장이사회

유엔 안전 보장 이사회

유엔 안전보장이사회

ក្រុមប្រឹក្សាសន្តិសុខ អង្គការសហប្រជាជាតិ

コクサイ レンゴウ アンゼン ホショウ リジカイ

國際聯合 安全保障理事會

国際連合安全保障理事会 国際連合の六つある主要機関の一つ

聯合國安全理事會

联合国安全理事会 聯合國六大主要機構之一

聯合國安全理事會 聯合國的六大主要機構之一

联合国安理会

Languages