Grove/Atlantic
Most widely held works about Grove/Atlantic
Most widely held works by Grove/Atlantic
Cold mountain
by
Charles Frazier
( Book )
in
English
and held by 2 WorldCat member libraries worldwide
The impact of the Civil War on lovers. Inman is not the man he used to be, as wounded in battle he slowly makes his way home to North Carolina. His sweetheart, Ada, too has changed, no longer a flighty belle but a hard-working farm woman. Will love be the same?
Europe : a natural history
by
Tim F Flannery
( Book )
1 edition published in
2019
in
English
and held by 2 WorldCat member libraries worldwide
"100 million years ago, the continents of Asia, North America, and Africa interacted to create an island archipelago that would later become the Europe we know today. It was on these ancient tropical lands that the first distinctly European organisms evolved... Tim Flannery explores the monumental changes wrought by the devastating comet strike and shows how rapid atmospheric shifts transformed the European archipelago into a single landmass during the Eocene... As the story moves through millions of years of evolutionary history, Flannery eventually turns to our own species, describing the immense impact humans had on the continent's flora and fauna...The story continues right up to the present, as Flannery describes Europe's leading role in wildlife restoration, and then looks ahead to ponder the continent's future."--from publisher's description
Information wars : how we lost the global battle against disinformation & what we can do about it
by
Richard Stengel
( )
1 edition published in
2019
in
English
and held by 2 WorldCat member libraries worldwide
"In February of 2013, Richard Stengel, the former editor-in-chief of Time, joined the Obama administration as Under Secretary of State for Public Diplomacy and Public Affairs. Within days, two shocking events made world-wide headlines: ISIS executed American journalist James Foley on a graphic video seen by tens of millions, and Vladimir Putin's "little green men"-Russian special forces-invaded Crimea, amid a blizzard of Russian denials and false flags. What these events had in common besides their violent law-lessness is that they were the opening salvos in a new era of global information war, where countries and non-state actors use social media and disinformation to create their own narratives and undermine anyone who opposes them. Stengel was thrust onto the front lines of this battle as he was tasked with responding to the relentless weaponizing of information and grievance by ISIS, Russia, China, and others. He saw the scale of what he was up against and found himself hopelessly outgunned. Then, in 2016, the wars Stengel was fighting abroad came home during the presidential election, as "fake news" became a rallying cry and the Russians used the techniques they learned in Ukraine to influence the election here. Rarely has an accomplished journalist been not only a close observer but also a principal participant in the debates and decisions of American foreign policy. Stengel takes you behind the scenes in the ritualized world of diplomacy, from the daily 8:30 morning huddle with a restless John Kerry to a midnight sit-down in Saudi Arabia with the prince of darkness Mohammed bin Salman. The result is a rich account of a losing battle against trolls and bots-who are every bit as insidious as their names imply"--Publisher's description
Blasphemy : new and selected stories
by
Sherman Alexie
( Book )
1 edition published in
2012
in
English
and held by 1 WorldCat member library worldwide
A bold and irreverent observer of life among Native Americans in the Pacific Northwest, the daring, versatile, funny, and outrageous Alexie showcases all his talents in his newest collection, Blasphemy, where he unites fifteen beloved classics with fifteen new stories in one sweeping anthology. Classics include 'What you pawn I will redeem' and the 'Toughest Indian in the world' while the other half are brand-new stories, fresh and quintessentially Alexie, about donkey basketball leagues, lethal wind turbines, the reservation, marriage and all species of contemporary American warriors
Escape velocity : cyberculture at the end of the century
by
Mark Dery
( Book )
1 edition published in
1996
in
English
and held by 1 WorldCat member library worldwide
"An unforgettable journey into the dark heart of the Information Age, Escape Velocity explores the high-tech subcultures that both celebrate and critique our wired world: cyberpunks, cyberhippies, technopagans, and rogue technologists, to name a few. The computer revolution has given rise to a digital underground - an Information Age counterculture whose members are utilizing cutting-edge technology in ways never intended by its manufacturers. Poised, at the end of the century, between technological rapture and social rupture, between Tomorrowland and Blade Runner, fringe computer culture poses the fundamental question of our time: Will technology liberate or enslave us in the coming millennium?"--BOOK JACKET. "Mark Dery takes us on an electrifying tour of the high-tech underground. Exploring the shadowy byways of cyberculture, we meet would-be cyborgs who believe the body is obsolete and dream of downloading their minds into computers, cyberhippies who boost their brainpower with smart drugs and mind machines, on-line swingers seeking cybersex on electronic bulletin boards, techno-primitives who sport "biomechanical" tattoos of computer circuitry, and cyberpunk roboticists whose Mad Max contraptions duel to the death before howling crowds."--BOOK JACKET. "Most "cyber-" titles are a breathless mix of New Age futurism and gadget-happy cyberhype. Escape Velocity stands alone as the first truly critical inquiry into cyberculture. Shifting the focus of our conversation about technology from the corridors of power to disparate voices on the cultural fringes, Dery wires it into the power politics and social issues of the moment. Timely, trenchant, and provocative, Escape Velocity is essential reading for everyone interested in computer culture and the shape of things to come."--Jacket
Ohitika woman
by
Mary Brave Bird
( Book )
1 edition published in
1993
in
English
and held by 1 WorldCat member library worldwide
The dramatic, brutally honest, and ultimately triumphant sequel to the bestselling American Book Award winner Lakota Woman, this book continues Mary Brave Bird's courageous story of life as a Native American in a white-dominated society
A splendid exchange : how trade shaped the world
by
William J Bernstein
( Book )
1 edition published in
2008
in
English
and held by 1 WorldCat member library worldwide
Traces the evolution of international trade, from ancient Mesopotamia to today's global marketplace, exploring the influence of commerce on agriculture, technology, politics, and civilization as a whole
Empire's crossroads : a history of the Caribbean from Columbus to the present day
by
Carrie Gibson
( Book )
1 edition published in
2014
in
English
and held by 1 WorldCat member library worldwide
In October 1492, an Italian-born, Spanish-funded navigator discovered a new world, thousands of miles across the Atlantic Ocean. In Empire's Crossroads, Carrie Gibson, unfolds the story of the Caribbean, from Columbus's first landing on the island he named San Salvador to today's islands-- largely independent, but often still in thrall to Europe and America's insatiable desire for tropical luxuries. From the early years of settlement to the age of sugar and slavery, during which vast riches were generated for Europeans through the enforced labour of millions of enslaved Africans, to the great slave rebellions of the eighteenth and nineteenth centuries and the long, slow progress towards independence in the modern era, Gibson offers a vivid, panoramic view of this complex and contradictory region. From Cuba to Haiti, from Jamaica to Trinidad, the story of the Caribbean is not simply the story of slaves and masters, but of fortune-seekers, tourists, scientists and pirates. It is not only a story of imperial expansion-- European and American-- but also of life as it is lived in the islands, both in the past and today
Girl, woman, other
by
Bernardine Evaristo
( Book )
1 edition published in
2019
in
English
and held by 1 WorldCat member library worldwide
"Girl, Woman, Other is a celebration of the diversity of Black British experience. Moving, hopeful, and inventive, this extraordinary novel is a vivid portrait of the state of contemporary Britain and the legacy of Britain's colonial history in Africa and the Caribbean. The twelve central characters of this multi-voiced novel lead vastly different lives: Amma is a newly acclaimed playwright whose work often explores her black lesbian identity; her old friend Shirley is a teacher, jaded after decades of work in London's funding-deprived schools; Carole, one of Shirley's former students, works hard to earn a degree from Oxford and becomes an investment banker; Carole's mother Bummi works as a cleaner and worries about her daughter's lack of rootedness despite her obvious achievements. From a nonbinary social media influencer to a 93-year-old woman living on a farm in Northern England, these unforgettable characters also intersect in shared aspects of their identities, from age to race to sexuality to class. Sparklingly witty and filled with emotion, centering voices we often see othered, and written in an innovative and fast-moving form that borrows from poetry, Girl, Woman, Other is a polyphonic and richly textured social novel that reminds us of everything that connects us to our neighbors, even in times when we are encouraged to be split apart"--
more
fewer
Audience Level
0

1
Kids
General
Special
Audience level: 0.35 (from 0.17 for Cold mount ... to 0.76 for Grove/Atla ...)
Associated Subjects
African American men
African American political activists
African American prisoners
American Indian Movement
Brave Bird, Mary
Brulé Indians--Politics and government
Brulé women
Caribbean Area
Crime and race
Darwin, Charles,
England
Europe
Ex-convicts
False imprisonment
Globalization
Great Britain
Hawaii
Identity (Psychology)
India
Indian reservations
Indians of North America
International business enterprises
International economic relations
International relations
International trade
Judicial error
Lawyers--Malpractice
Legal ethics
Liliuokalani,--Queen of Hawaii,
Louisiana
Louisiana State Penitentiary
Manners and customs
Minnesota
Minorities--Legal status, laws, etc
Mountain life
Naturalists
Nigeria
North Carolina
Ojibwa Indians
On the origin of species (Darwin, Charles)
Political and social views
Prisoners
Solitary confinement
Treuer, David
Trials (False imprisonment)
United States
Wisconsin
Women
Women, Black
Zen Buddhism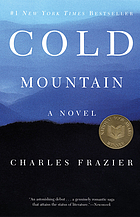 Covers
Alternative Names
Atlantic Books, an imprint of Grove Atlantic.

Atlantic Monthly Press.

Atlantic Monthly Press an imprint of Grove Atlantic.

Grove Atlantic.

Grove/Atlantic/Grove Press.

Grove/Atlantic, Inc.

Grove Press.

Grove Press an imprint of Grove/Atlantic, Inc.

Languages